Welcome to the Reception Team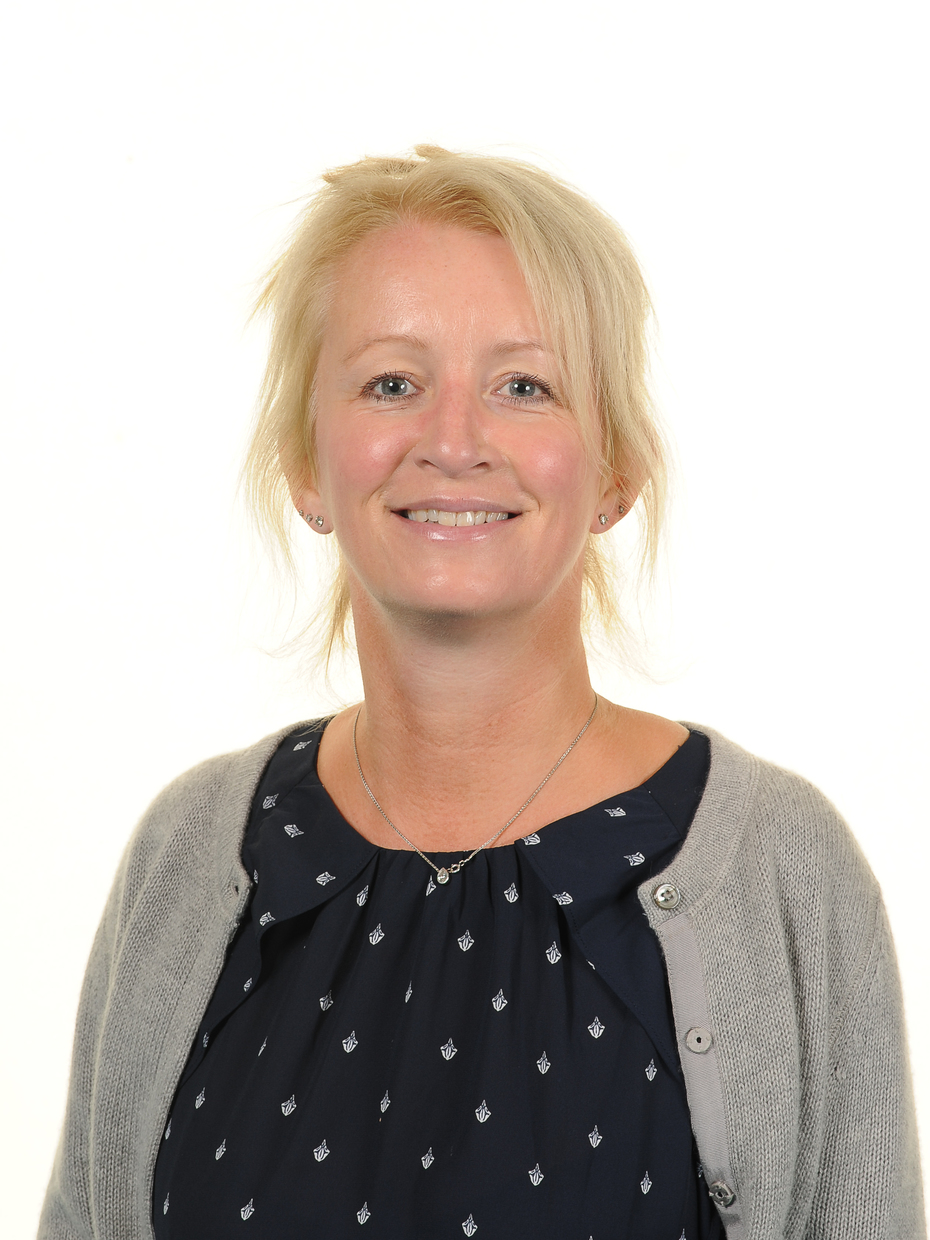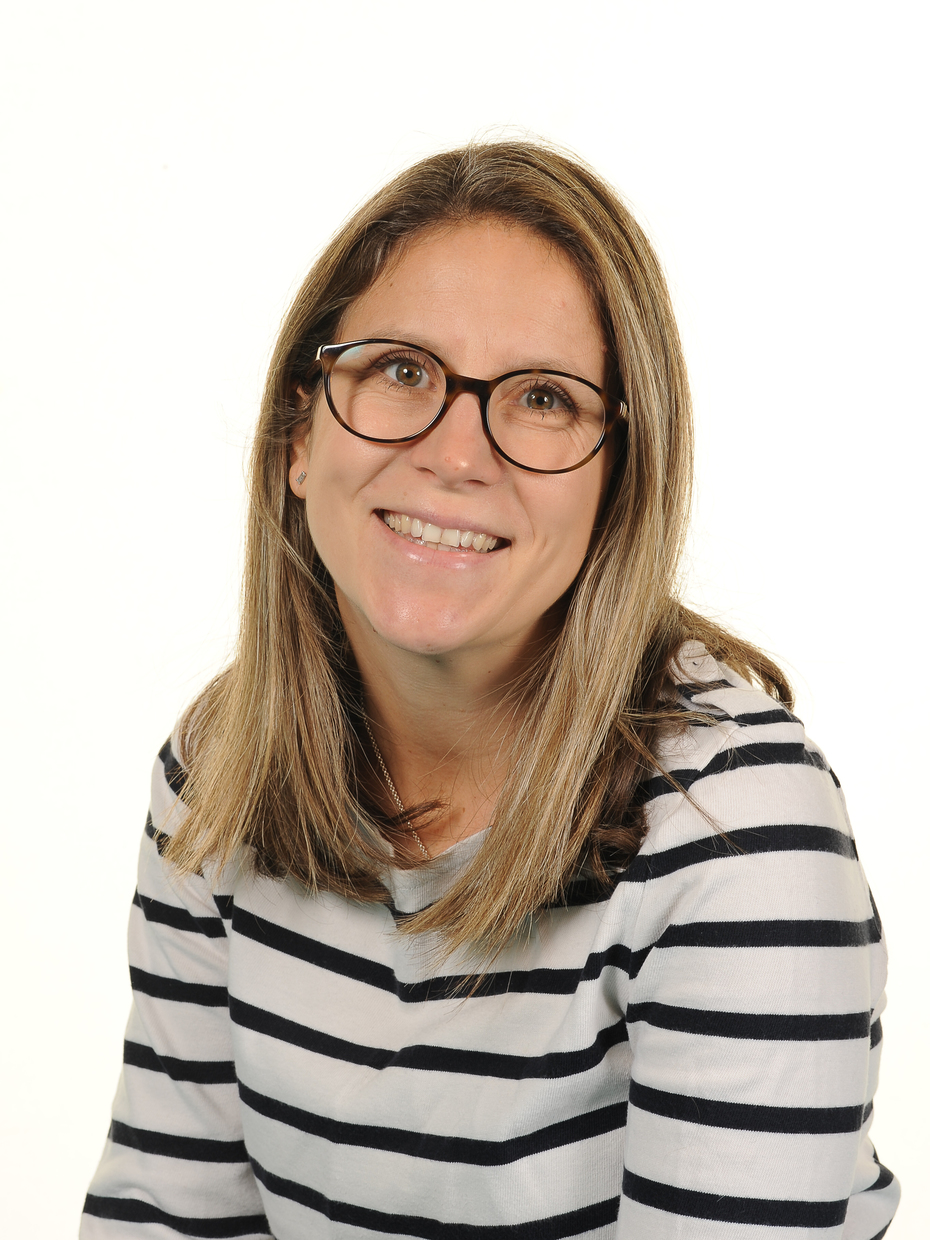 Fiona Moldon Ruth Cowley
Wrens' Class Teacher & EYFS Phase Leader Puffins' Class Teacher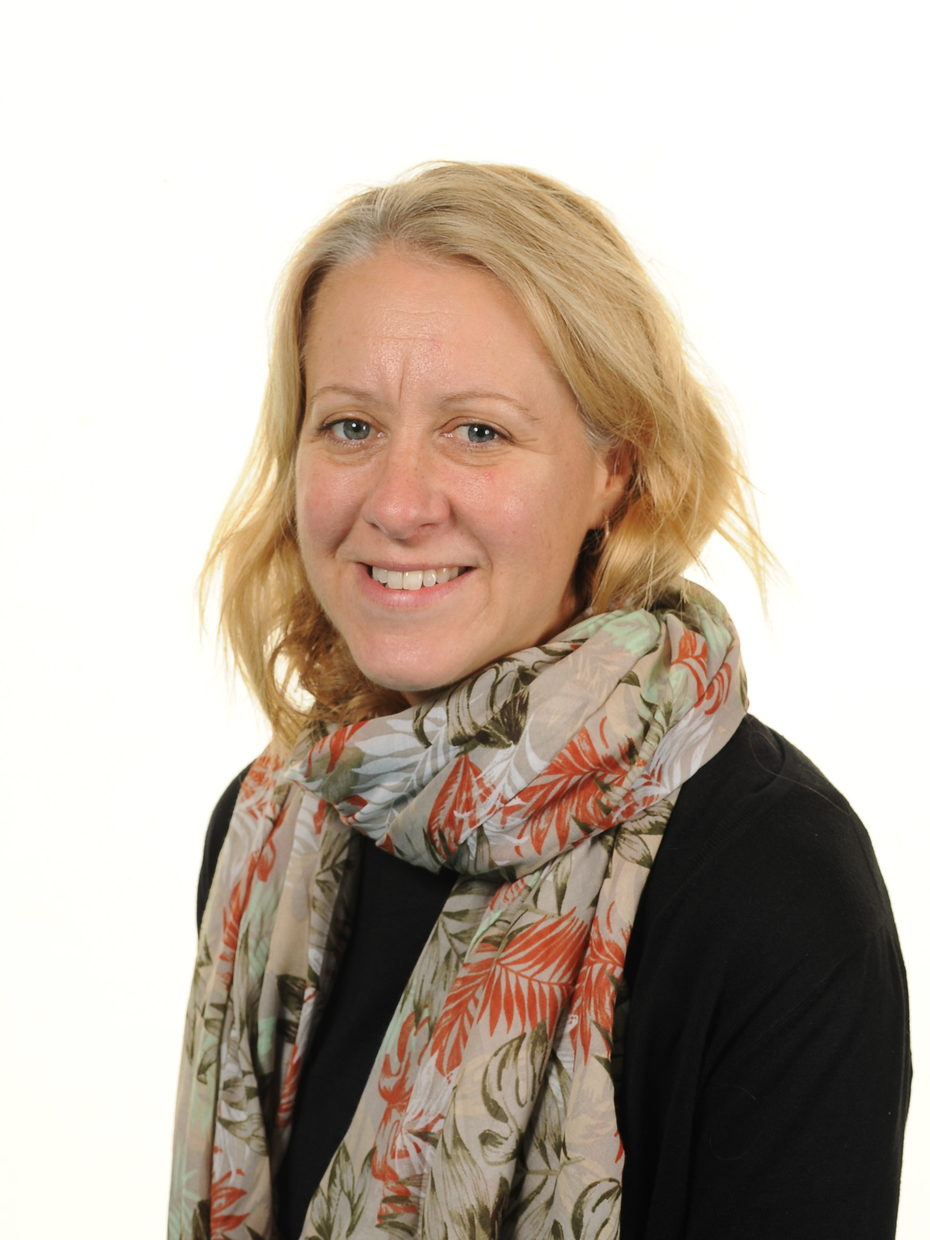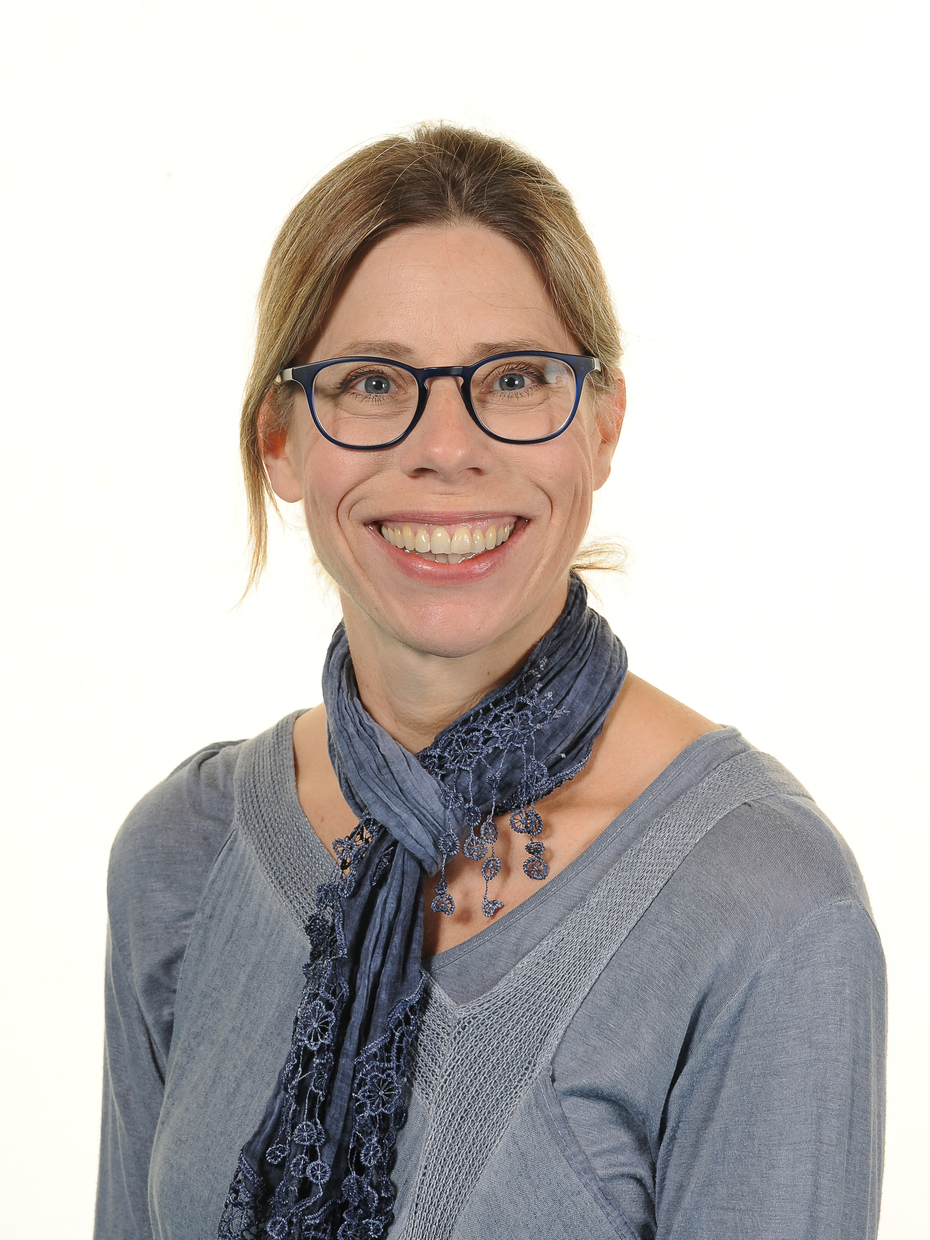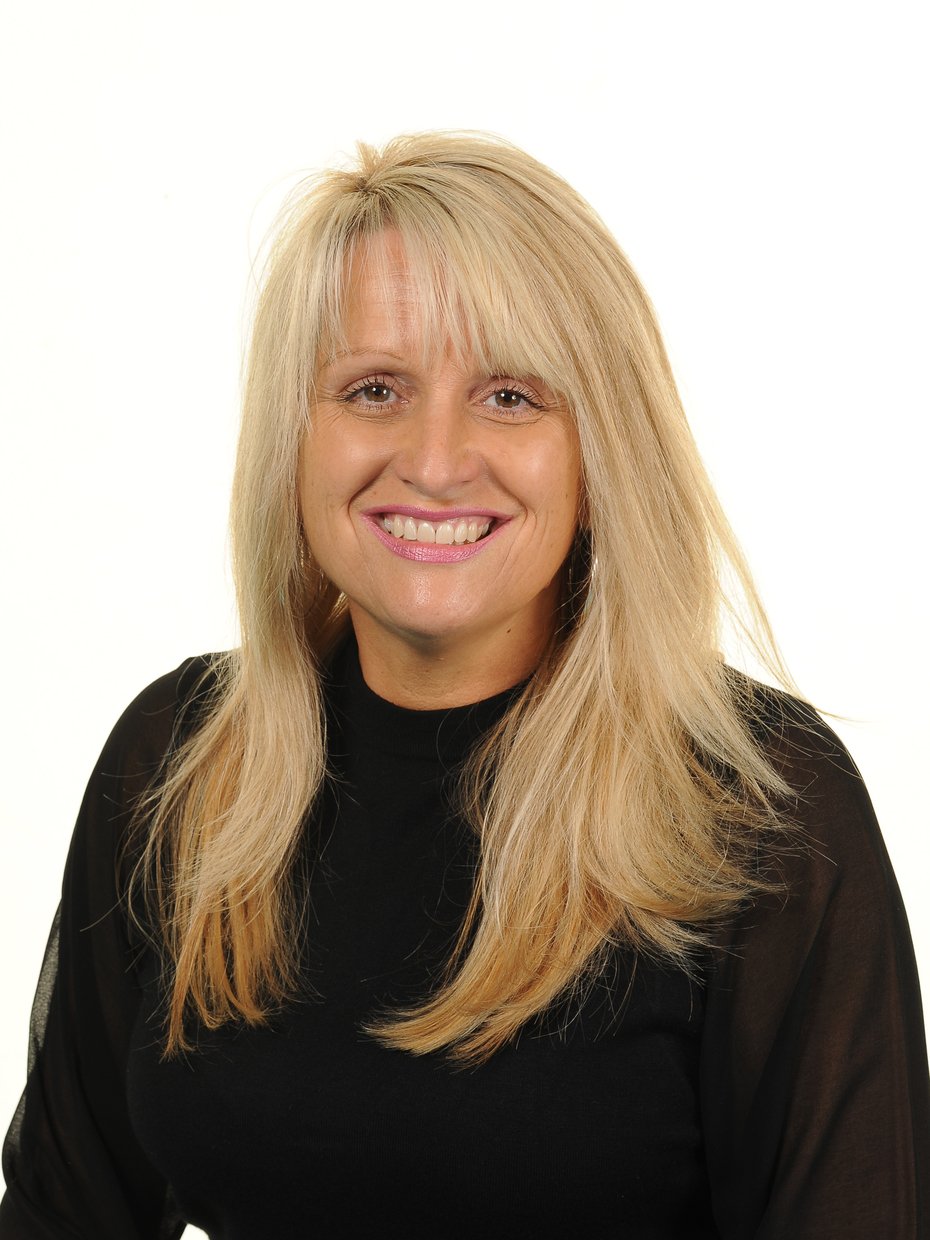 Jo Smith Charlotte Briski Kathy Burrowes
LSA & EYFS Lead Practitioner LSA LSA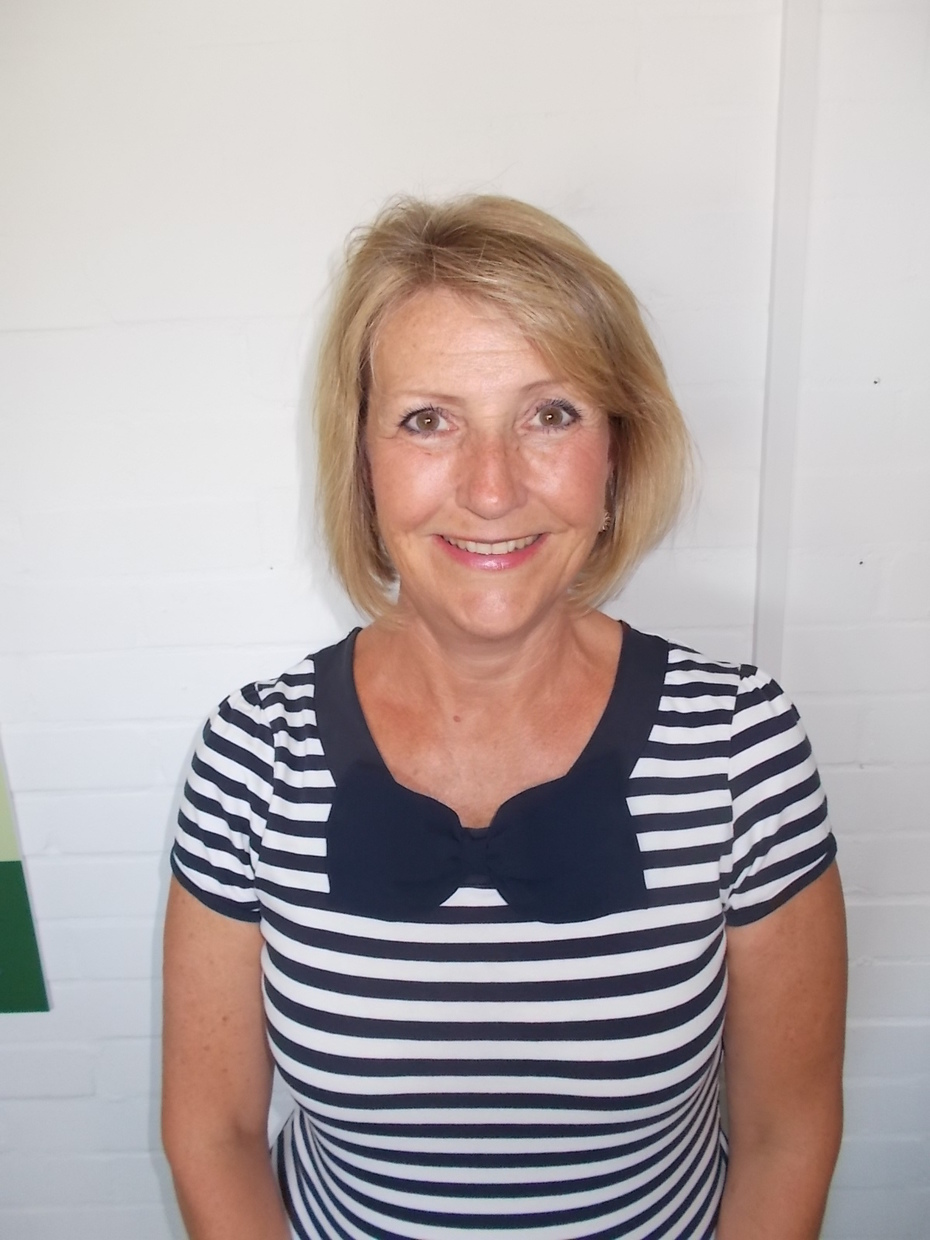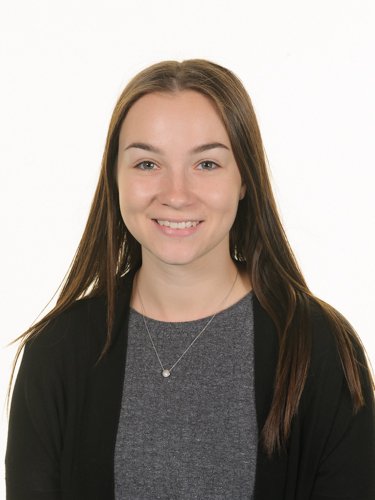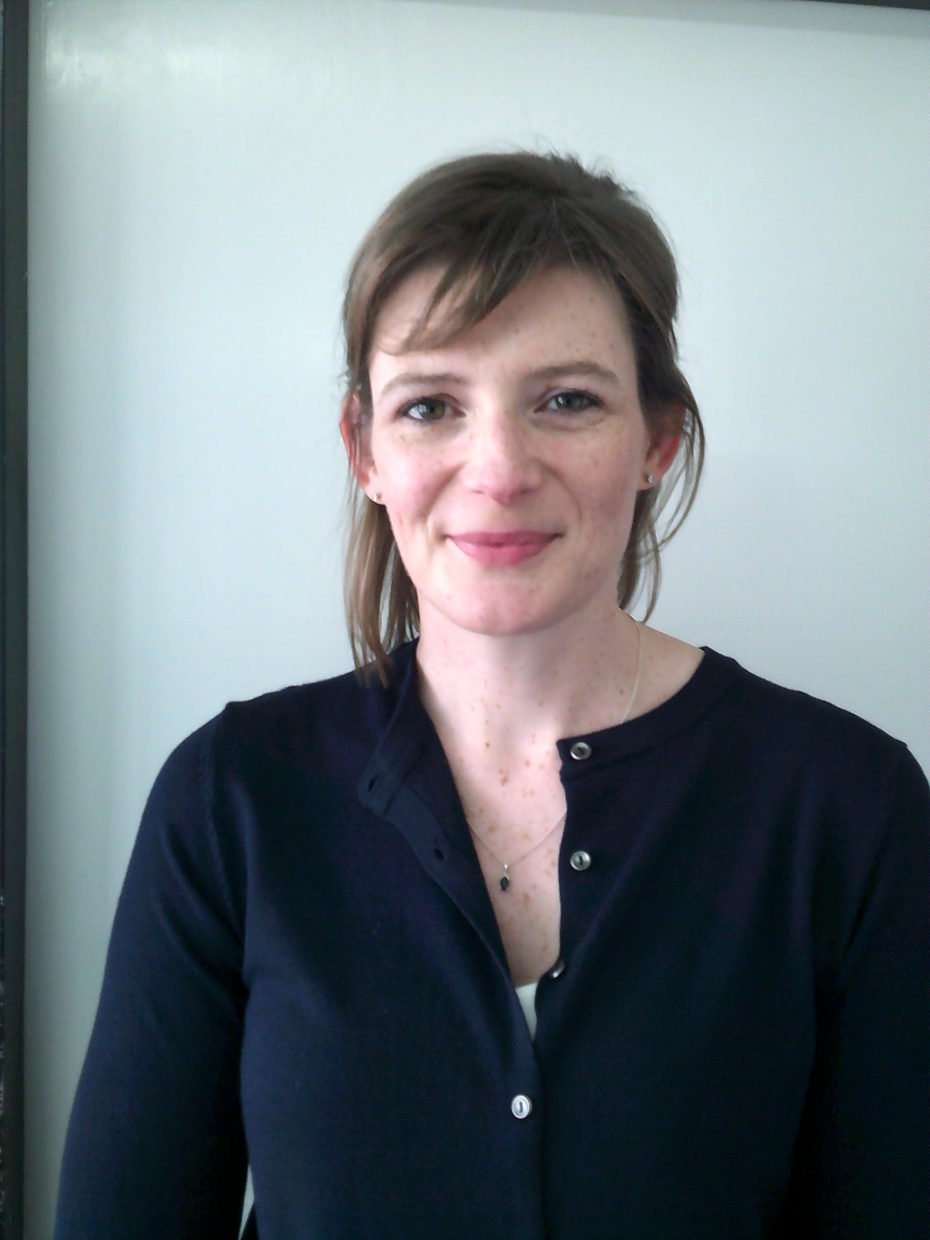 Stella Mitchell Esme Murton Jo O'Connor
LSA LSA LSA
Welcome to the Wrens and Puffins page, here you will find pictures of us playing and learning together, making friends and sharing new experiences.
September 2018
We are busy settling into our new routines, we have been learning how to change our reading books and how to shine on the carpet. This week we have been finding out about colour and sharing the book Brown Bear, Brown Bear What do you See?
We have been staying for lunch, trying new food and having lots of fun in the playground too!
2nd October 2018
We have been looking at the traditional tale of Goldilocks and the Three Bears over the last 10 days. To support the children's retelling of the story we have been thinking of actions to sequence the events in order. We have also been busy 'trying a little bit of everything both inside and outside' during activity time. Please share the photographs below with your children at home.
New additions to our outside area
We are delighted to share with you our new construction site and wonderful new garden tool rack for the children to use in our outside areas.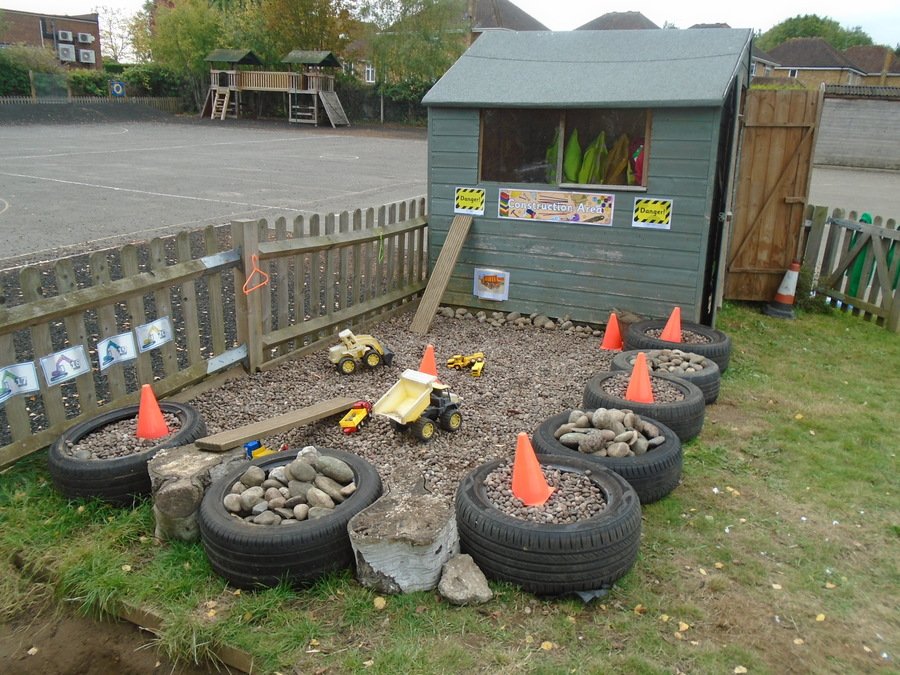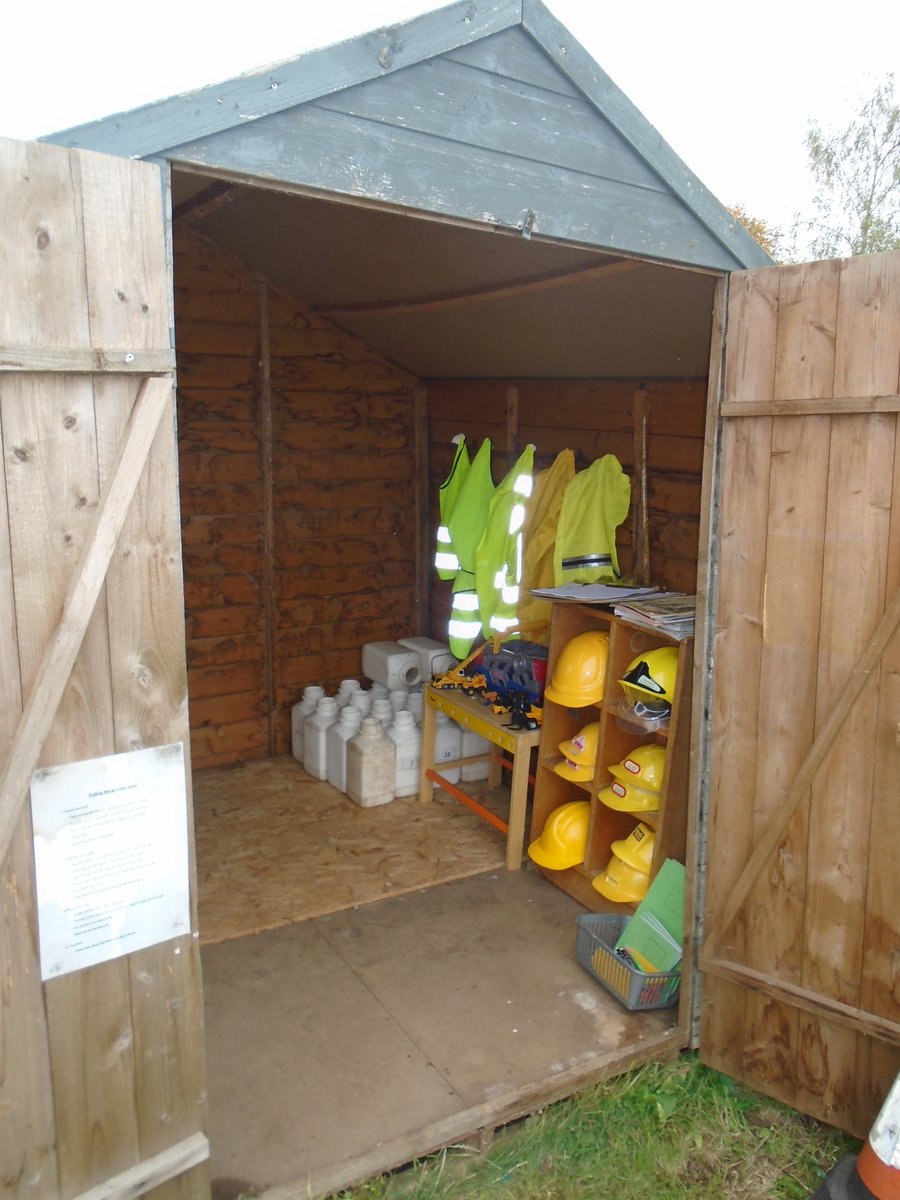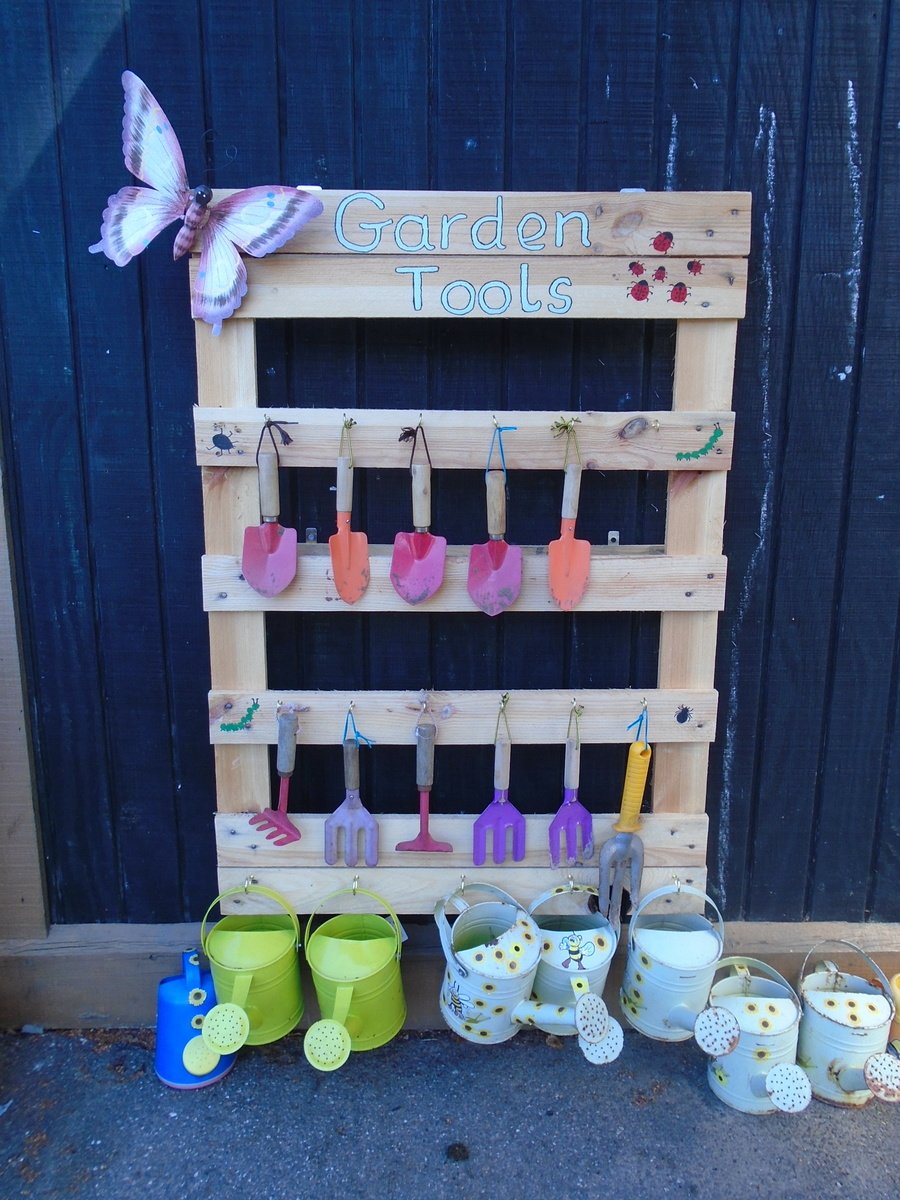 'I'll huff and I'll puff and blow your house down….!'
This week we are using the story of The Three Little Pigs as inspiration for our learning. The children are busy creating story maps, huffing and puffing ping pong balls around the water table, investigating building materials and exploring in our amazing new construction site.
30th October 2018
Our learning this week is based on 'Percy the Park-keeper' series of books by Nick Butterworth. See below for pictures of us enjoying the exciting new opportunities for learning.
The children have been ensuring that the animals are kept warm and safe in the cold weather. They are keeping them dry in Percy's shed! Mrs Mitchell has made some super dough park animals to hide among the dead leaves in the tough spot. We have discovered some worms in the digging pit outside so have created a wormery so we can discover how they move about. The children are looking for signs of autumn outside using a tick list.
To reinforce our numbers and support co-operative talk and play, we have created a pumpkin run. The children are enjoying rolling the pumpkins down the shoot and seeing how far they roll. They are noticing that the angle makes quite a difference.
In our creative areas the children are practising their scissor skills by snipping paper plate hedgehogs. We are sharing our ideas about how to make them even better with folding and mark-making.
6th November 2018
This week has got off to a bang, fizz, sizzle, whistle, whoosh and crackle!
We have been finding out about the Fireworks Celebration. We have been thinking about words to describe the sounds we can hear and marble painting and printing with the colours that we can see! We have transformed ourselves into Firefighters and know how to keep safe around bonfires and fireworks with the help of Fireman Sam and his Top 10 Tips. We have been busy putting out fires, responding to emergencies, running through ladders and building fire engines and its only Tuesday. Its going to be a busy week!
Handwriting Club - November 2018
On a Thursday afternoon our friends from the Kestrels class come and support our learning of new letters. They have had training in how they can help the Wrens and Puffins children with their early letter formation. They encourage all children to sit up straight with both feet flat on the floor, hands on the table, to be ready with a pointy pencil, to start each letter on the line and to keep on going even when they find it a little tricky! A big thank you to the Kestrels and we will look forward to the Falcons joining us after Christmas.
Story Teller Visit – 14th November 2018
The Wrens and the Puffins had a fantastic morning in the company of a 'Story Teller' today. We learnt the story of 'The Awongaleena Tree' a magical tree in Africa that gives food to the animals. It was a new story for all of us which meant we had to immerse ourselves through actions and music to imagine the animals in the story. The children had the opportunity to make a character out of junk modelling and take on a role in the retelling of the story at the end of the workshop.
20th November 2018 – Dark and Light
We are being scientists this week and finding out about Dark and Light through investigations and first hand experiences. We have been working with torches in the house outside and observing the light as it travels through plastic bottles leaving patterns on the ceiling. We have been creating shadow puppets and testing their effectiveness on the white board and finding out about nocturnal animals. The children have been dressing up as Batman in the role play area and flying through the dark. dark city keeping people safe. We continue to use our Busy Bee Charts ticking off our jobs checking we are trying a little bit of everything, inside and outside!
In addition to our busy jobs our Christmas production rehearsals have begun!
27th November 2018
This week we are continuing are learning on Dark and Light alongside our rehearsals for 'A little Bird Told Me'. We are learning the words to 7 songs with Makaton actions to sign as well as our own special words to say. We have had our first practice in the hall and found out we need to use our big outside voices on the stage! Its a busy time in the Wrens and Puffins.
4th December 2018
December is finally here and the Christmas celebrations are well underway! The Wrens and Puffins Post Office is open for business sorting parcels for delivery and emptying the post box full of letters for Santa. We are exploring Christmas spices through our sense of smell and getting the house ready for Christmas day in the role play. We are using tools to make Christmas decorations for the tree and enjoying playing dice games with friends on the maths table!
Its just over a week to go before our big production of 'A Little Bird Told Me' we are all getting very excited!
January 2019
We hope you all had a wonderful time with your families over Christmas and the New Year and a big welcome back to the spring term. We have posted a copy of our new spring newsletter at the top of our page for information on whats coming up soon.
We have already blasted into our space topic! The children have been finding out about the solar system and exploring new planets. We have been using our imagination and creating our own aliens by painting on space paper (tin foil) and using the workshop materials to construct rockets. All the children have a space passport to zoom around the planets located in our outside area and are encouraged to collect a stamp and write about what it was like during their visit. The role play (with the help of the children) has been turned into a space station with its own rocket. We have even had visitors from outer space in the form of a space ship that has crash landed in our garden! The number table is an estimation station where the children are having a go at sensible guessing.
Now the weather is getting colder we have begun our learning on 'where are the cold places?' We have been finding out about hibernating bears and constructing dens using the resources both inside and out. We have been using templates in the workshop to make a pair of warm gloves for the cold weather. The role play has been turned into a travel agents with the children looking at maps of the world and choosing where they would like to go. On the number table we have been exploring all the different ways to make 10.
5th February 2019
Let's go heroes, let's go heroes, let's go heroes…….. let's go!
It's Superhero Week and we are busy being brave and trying new activities. We have been reading the book Supertato by Sue Hendra and finding out about the role of a superhero and villain in stories. We have been designing superhero clothes in the workshop and learning how to use a template to create a mask. The role play area is a superhero headquarters responding to emergency calls and all around the environment there are challenges to complete. We are looking forward to our Superhero Day on Wednesday 13th February 2019, during the day the children will be taking part in a laser beam rescue course, making a super salad, designing traps and working together in an outside obstacle challenge!
13th February 2019
Superhero Day!!!!!!!
Tuesday 26th February 2019
We are so happy to have begun our learning with Lego this week! The children are full of excitement and can't wait to have a go at everything! The role play area is a toy shop, the children have been busy taking it in turns to be the shop keep and customers, we have finally got our hands on the giant Everblocks for our outside area which are a wonderful resource for big building, the children are using their thinking skills to come up with solutions to problems in many different areas of learning and we can't wait for the Lego workshops on Wednesday this week (photos to follow).
March 2019
Who is in my family?
We have been finding out about families this week which the children have found very interesting. Families can be big, small, live together or far apart, families can look the same or different, some families like to be quiet and some families like to be noisy! All families like to celebrate special days together and every family is special. We have even begun exploring animal families too! The role play area this week is a home corner and the children have been looking after different members of families including babies. They have been conducting questionnaires to find out about each other's families and recording the results. We have been working on construction projects and building bridges to keep animal families together.
26th March 2019
For the final two weeks of term we are finding out about farms and Easter. We have begun learning new songs and enjoying the sunny weather in our outside area. All the children have been taking part in gardening activities to help our garden look the best it can be in the transition into spring. We are welcoming this week members of the Bowers Lane Allotment group to give us advice on how through planting, we can encourage more butterflies and minibeasts to come and visit.
April 2019
Welcome back, we hope you all had a wonderful break over Easter. The children have come back with lots of energy and are ready to learn. We have posted our new 'Summer Newsletter' at the top of the page please do take a look!
We have begun our topic 'Spring into Summer' by finding out about the changes that occur during the new season and how spring impacts our weather, plants and animals.
In maths we have been investigating time and sequencing routines. We have had fun finding out what we can do in a second, a minute or an hour! We have been developing our collage skills with different paper techniques such as twisting and folding. This week the children have been extremely creative and have come up with their own recipes to make flower soup!
14th May 2019 - Growing into Summer
We are fully immersed in our topic 'Growing into Summer'. We have been exploring the skill of measuring using informal units such as our hands, feet, cubes, pencils and any other super suggestions the children have. We are continuing to care for our garden and our guinea pigs who have been enjoying the sunshine this week. Many of the children have been really brave like Bonkers and have begun writing stories using Jack and the Beanstalk as inspiration.
We have been practicing hard for our show for the new children starting in September and look forward to welcoming you all for another performance on Thursday alongside our proud board view.