Welcome to the Reception Team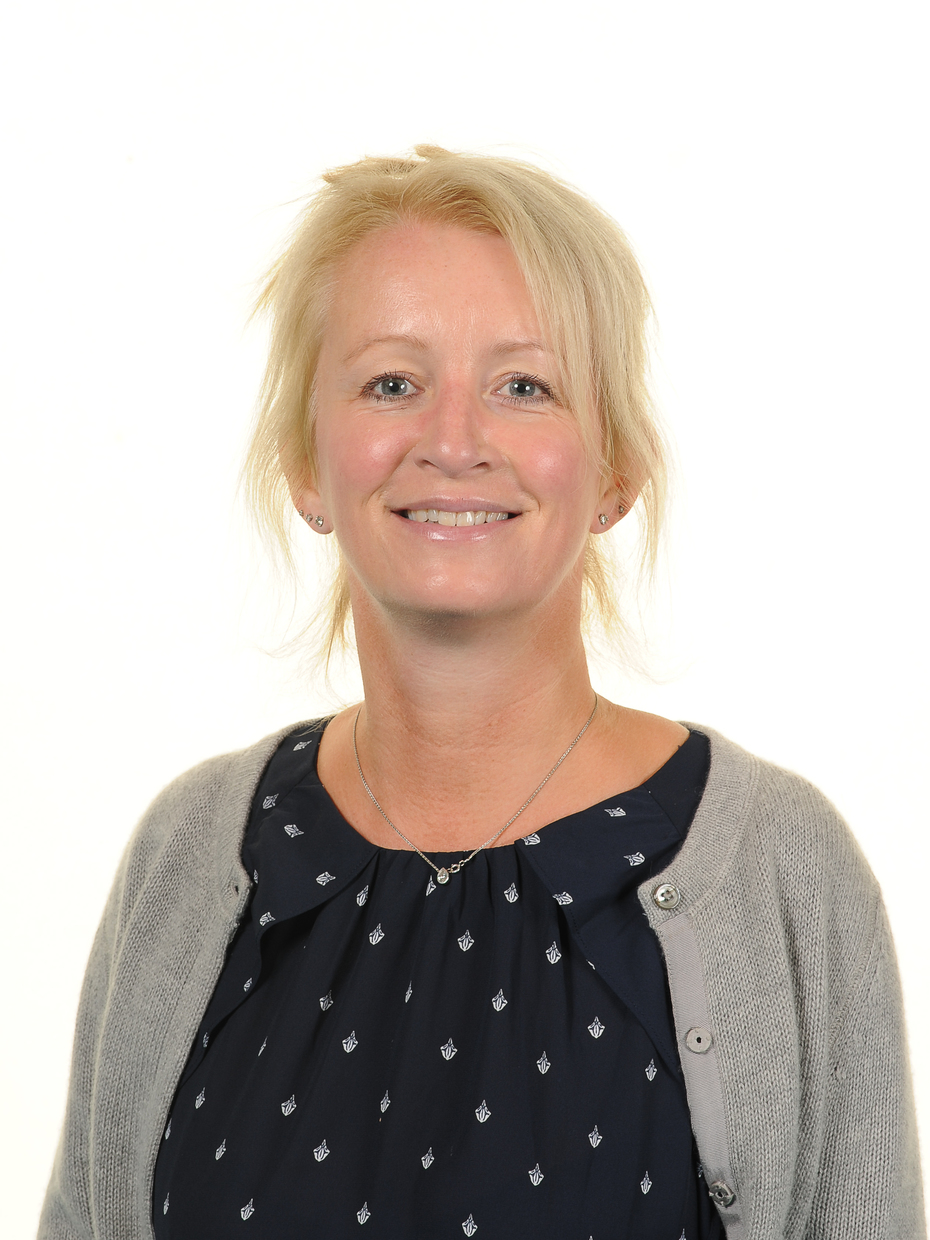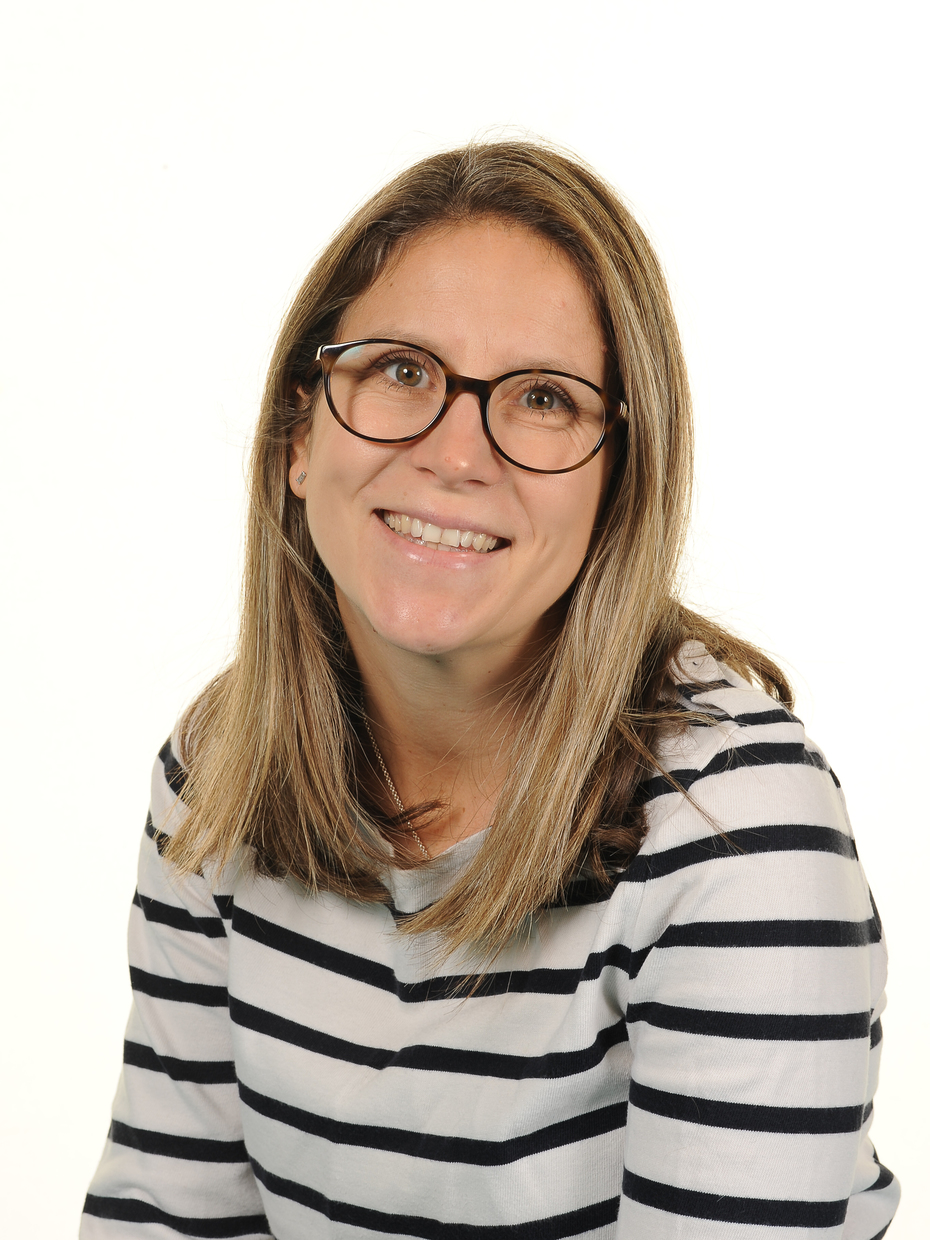 Fiona Moldon Ruth Cowley
Wrens' Class Teacher & EYFS Phase Leader Puffins' Class Teacher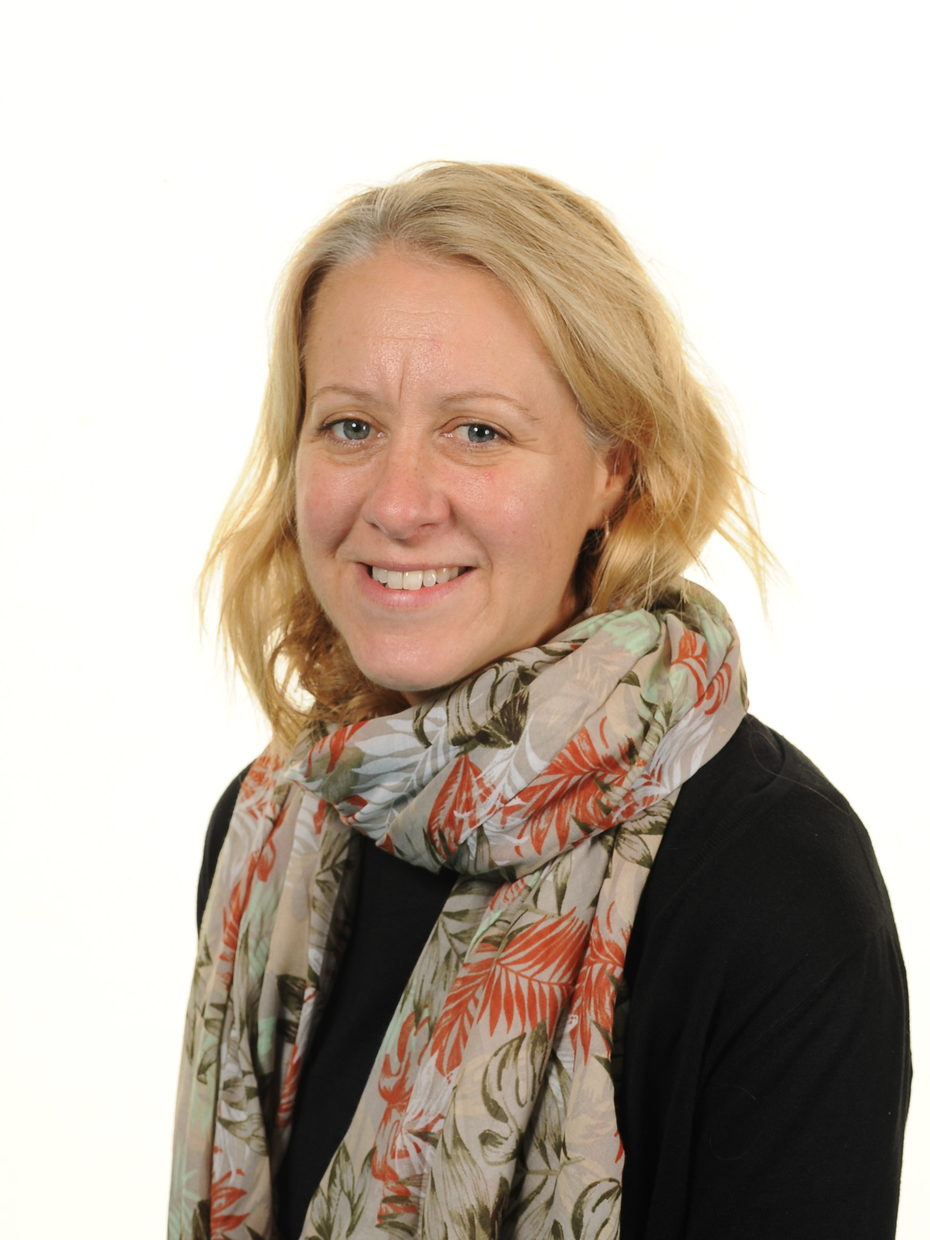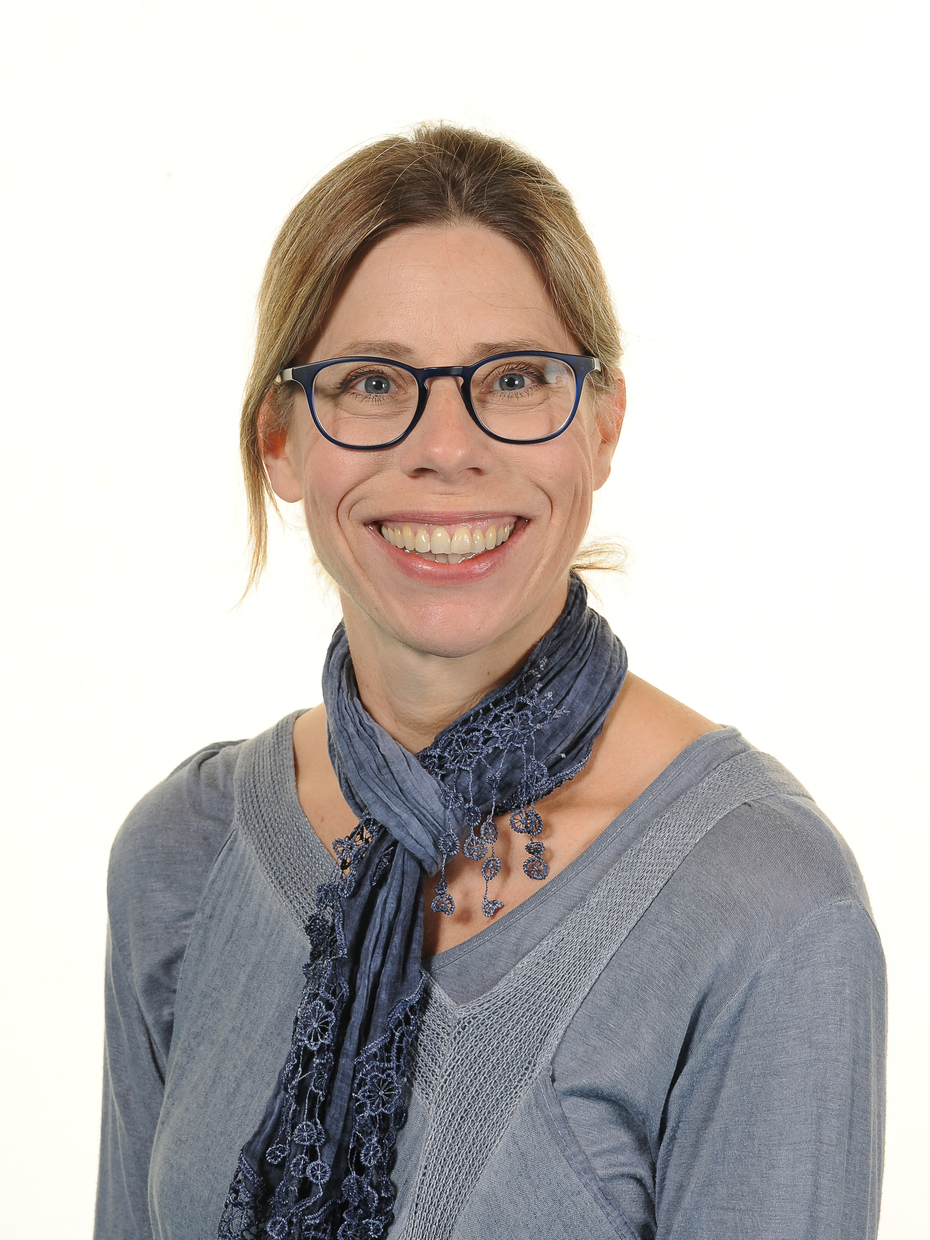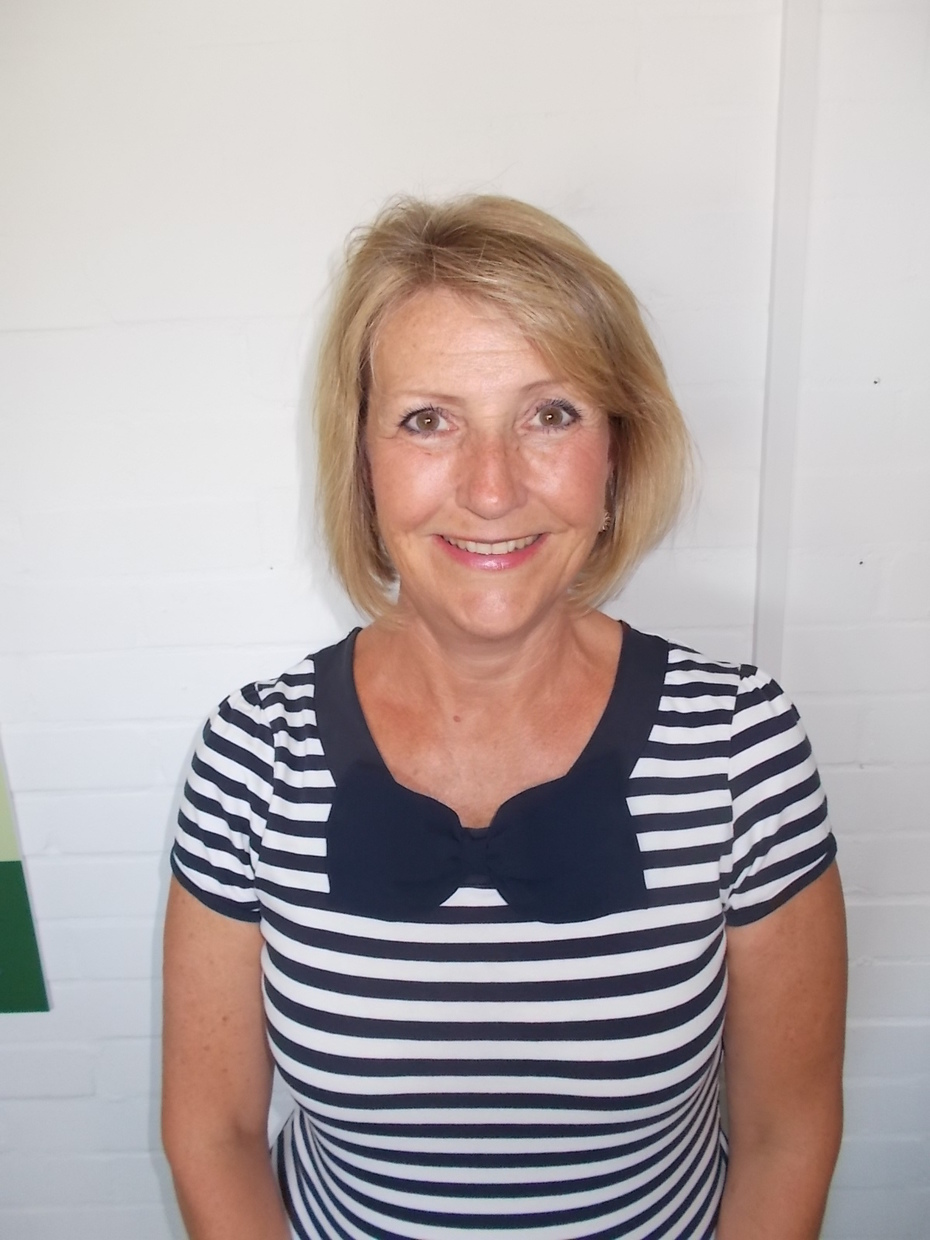 Jo Smith Charlotte Briski Stella Mitchell
LSA & EYFS Lead Practitioner LSA LSA
January 2018
Happy New Year to all of you!
We've had a very busy start to the new
term! We're busy taking advantage of the
cold weather to think about Winter and it's
impact upon the world.
Last week our friends in the Falcon's class
came to join us for the first of many
handwriting masterclasses! They have
undergone training to help the Wrens and
Puffins to make their handwriting
marvellous! Both Y5 and Reception children
absolutely loved it and worked ever so hard.
We also introduced back into our play the
Everblocks. We thought hard about how we
can use them more safely and successfully.
This is the first week of our Reception
Writing Project and we're looking forward to
seeing all of the examples of writing that our
Writing Detectives are able to uncover……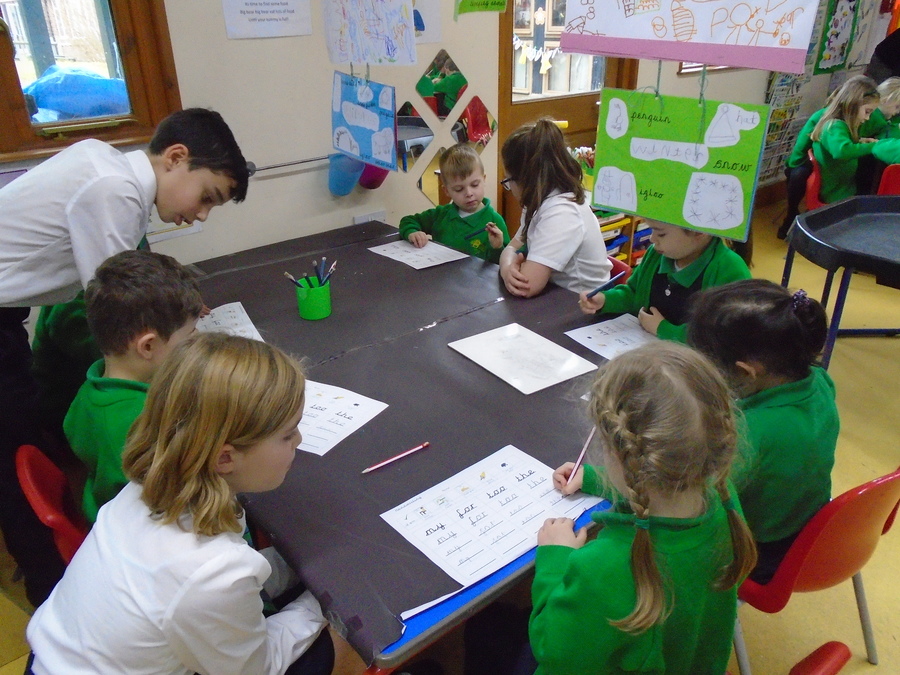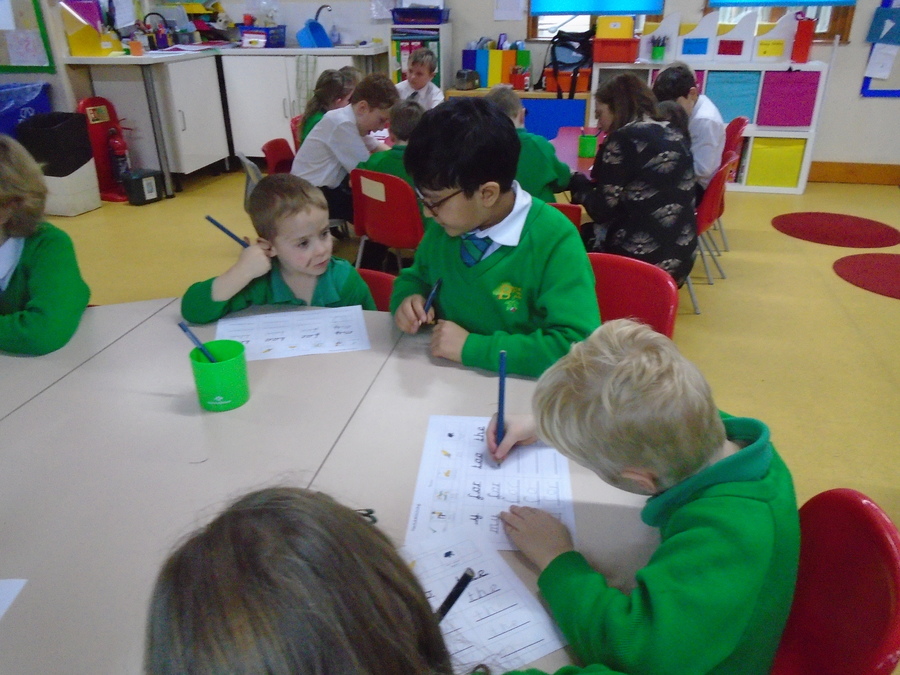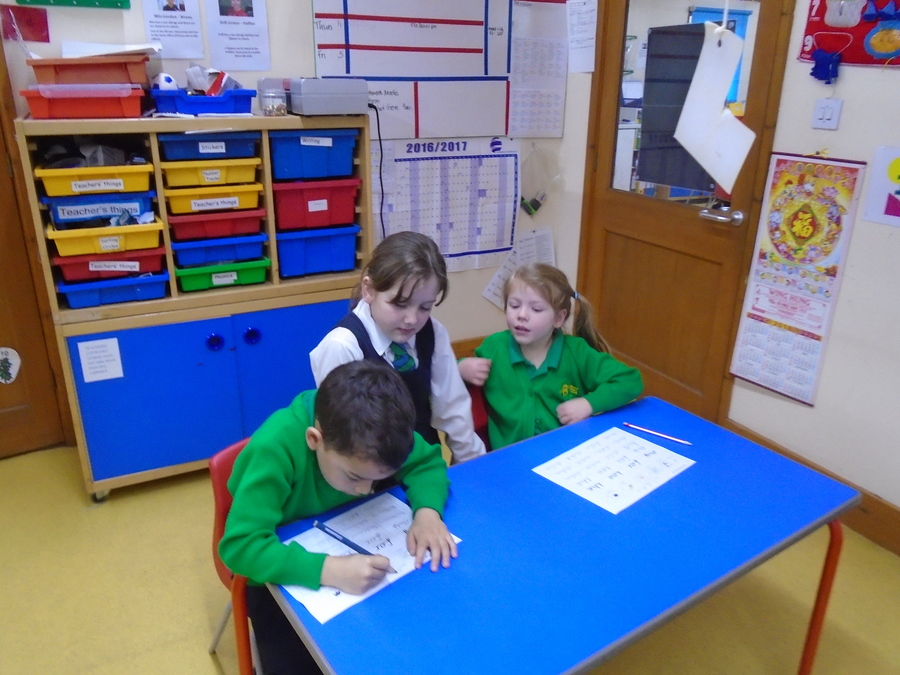 23 January 2018
We are diving into our new topic Under the Sea this week.
Both classes had a visit from a deep sea diver on Monday morning. We learnt how to communicate in the water with hand signals, found out about sea creatures in different oceans around the world and had the opportunity to ask questions about all the diving kit we saw.
Our busy activities include, role play in the yellow submarine, sharing books at the bottom of the ocean, decorating fish, labeling sea creatures, constructing boats and testing that they float. Please take a look at the photographs below.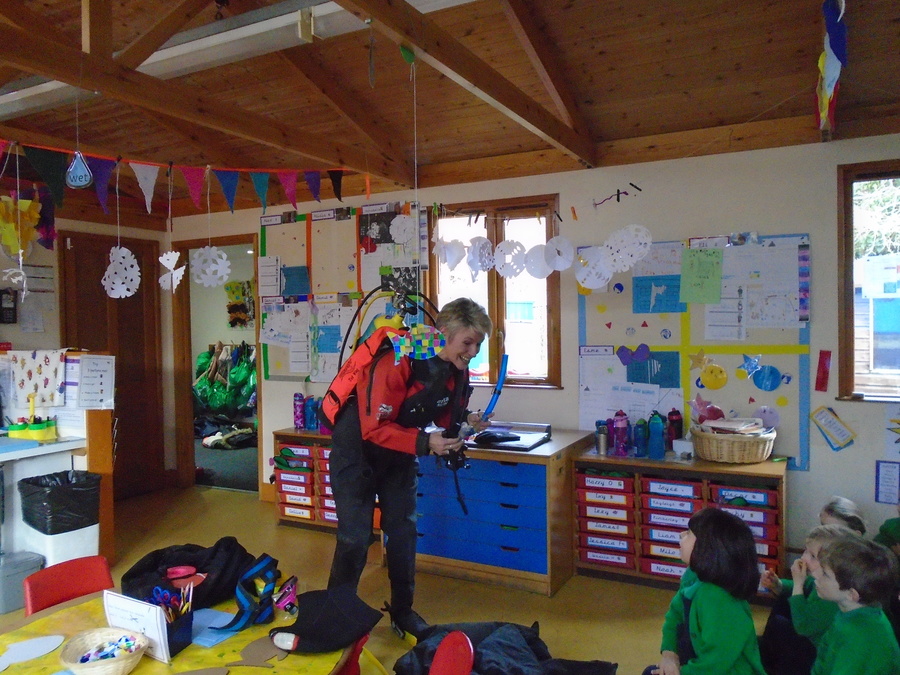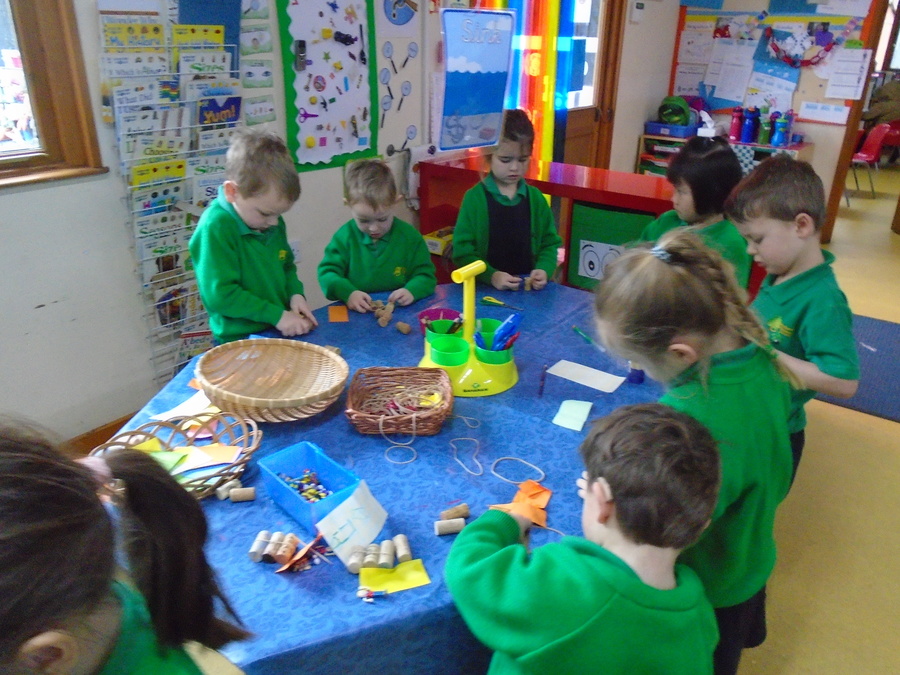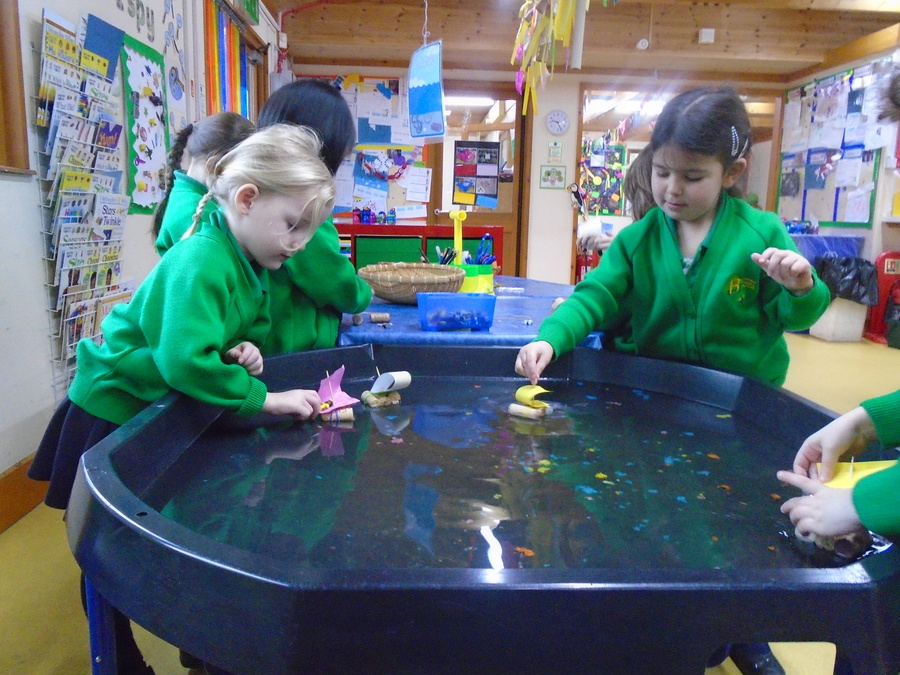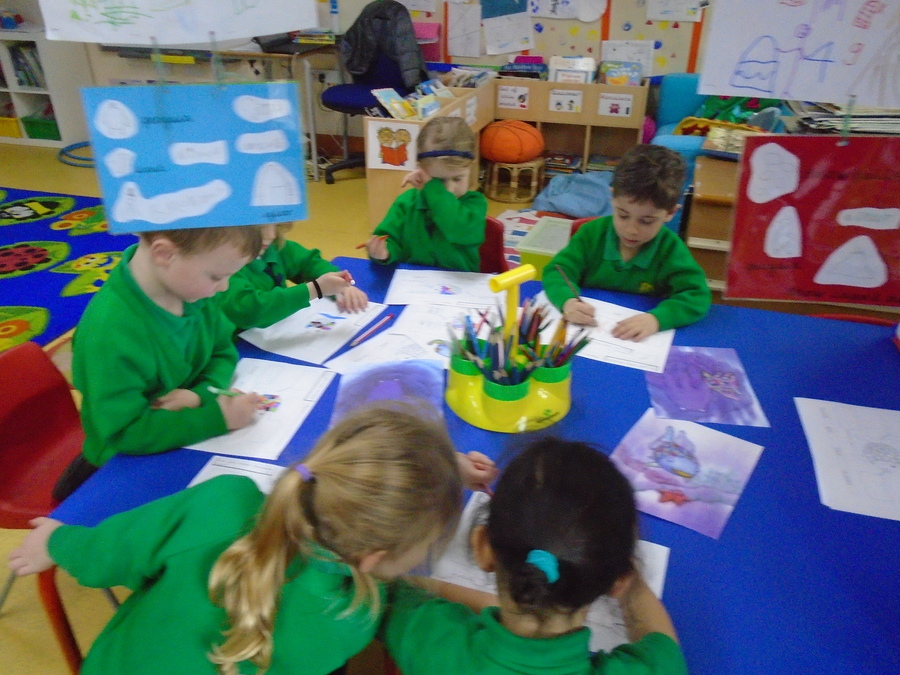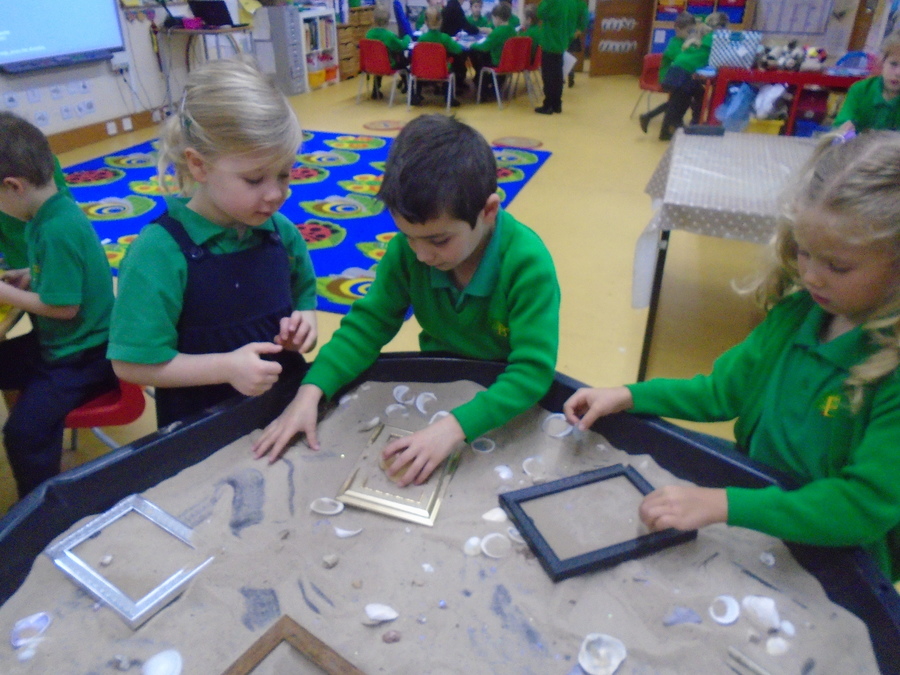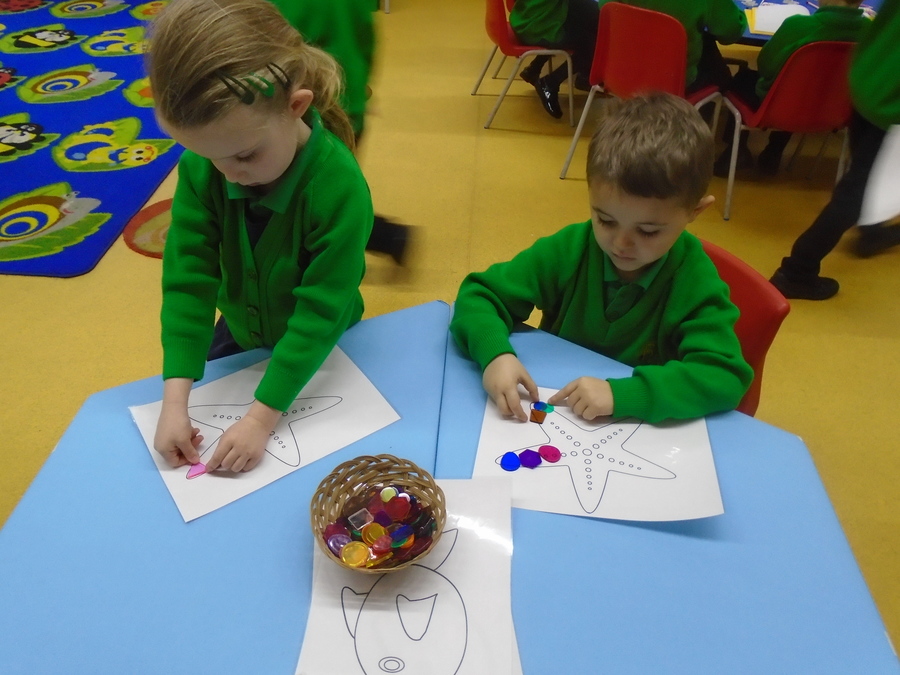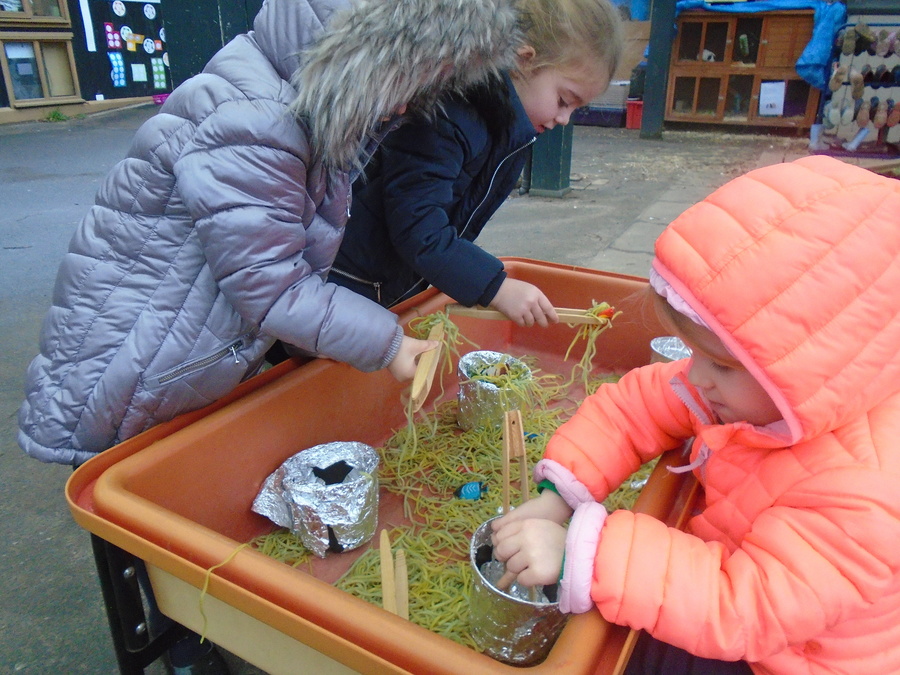 29th January 2018
This week our learning is focused around 'Superheroes'.
We have been reading the story of 'Supertato' to support our writing and together we have been looking into the role of the villain. The Evil Peas have been creating chaos in all areas of our classrooms and we have been using our imagination just like Sky to think of ways the superheroes can escape their tricky traps.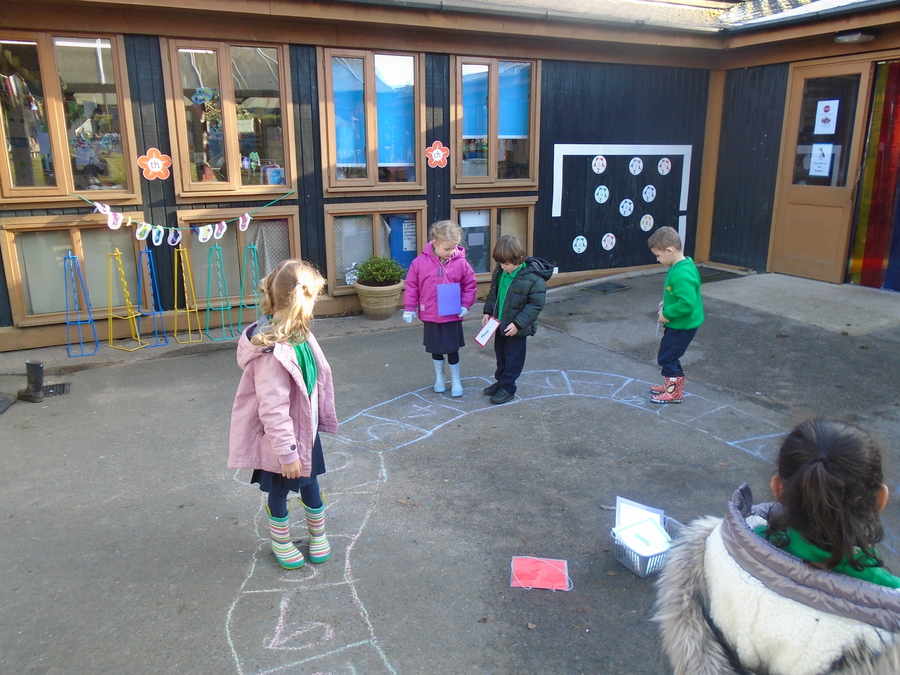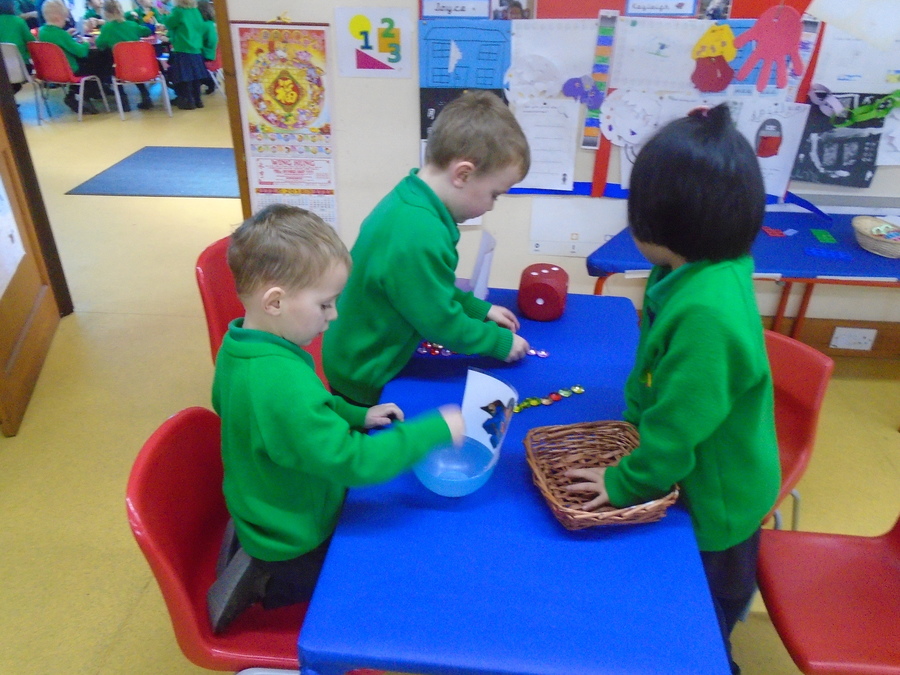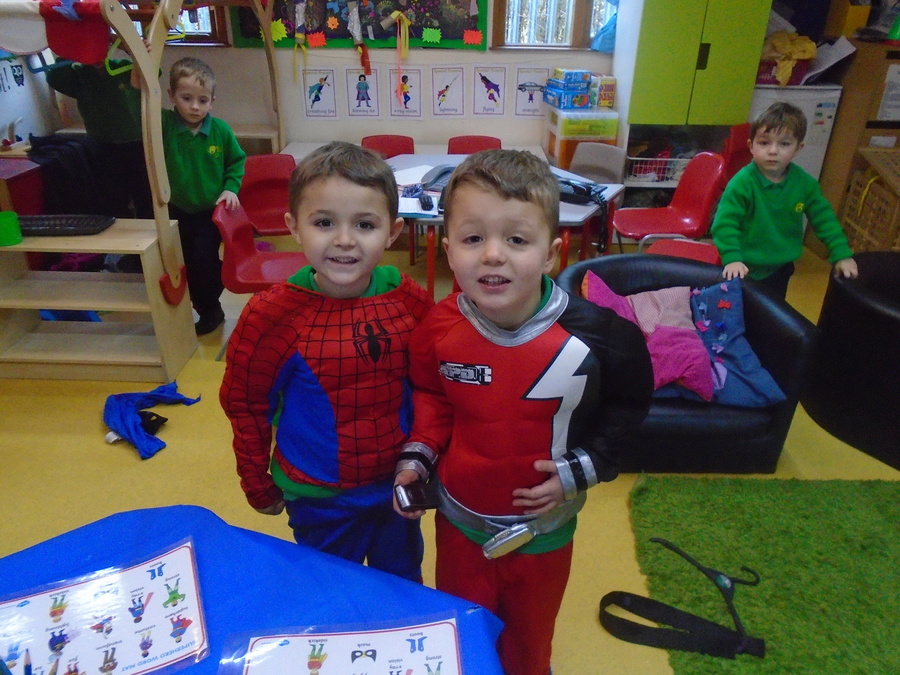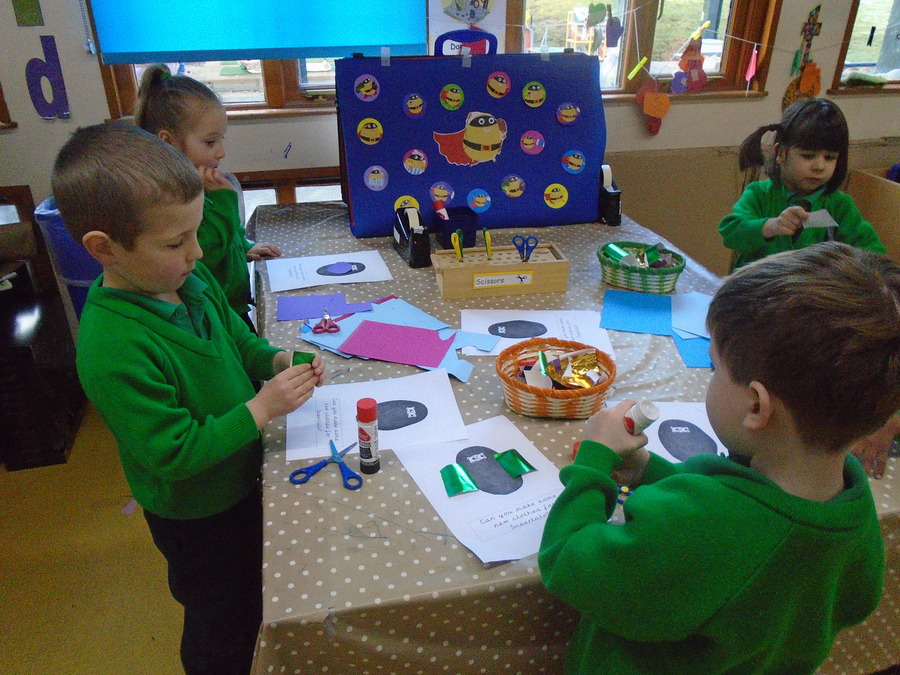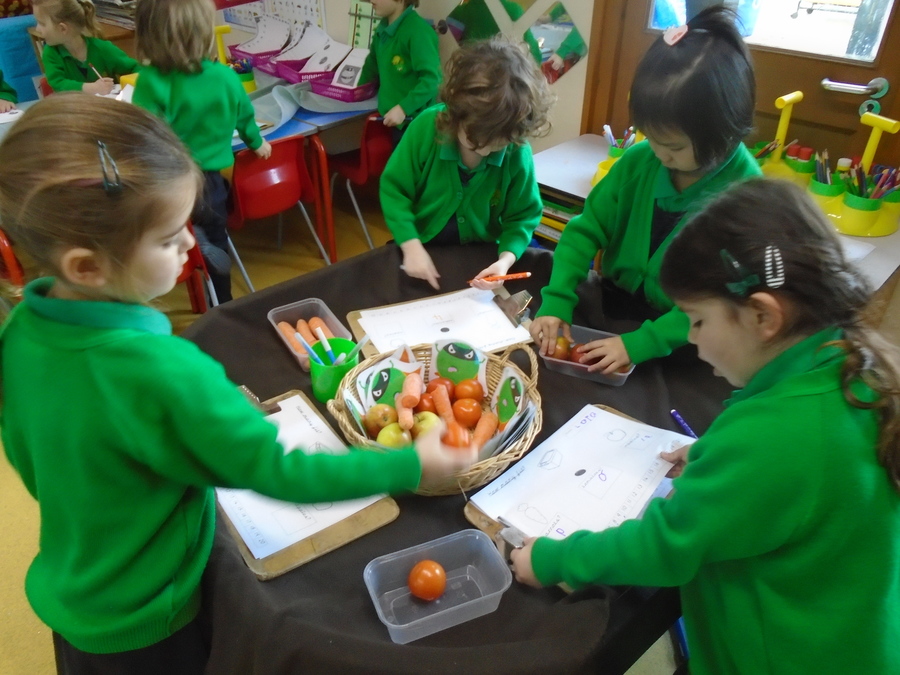 Wednesday 7th February 2018
Superhero Day
The Wrens and Puffins had so much fun during Superhero Day, they had four super challenges to complete and everyone was brave and had a go!
Super challenge 1 - designing traps to catch the baddies
Super challenge 2 - making a super salad
Super challenge 3 - an outdoor team obstacle course
Super challenge 4 - laser beams
Please take a look at the photos from the day, many thanks for supporting the day by providing the children with such wonderful costumes!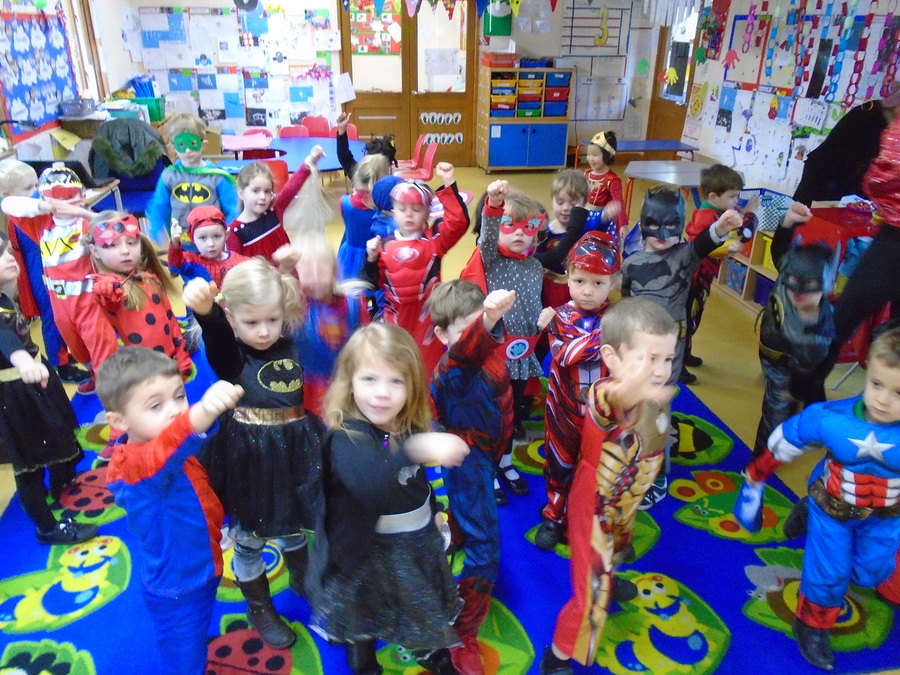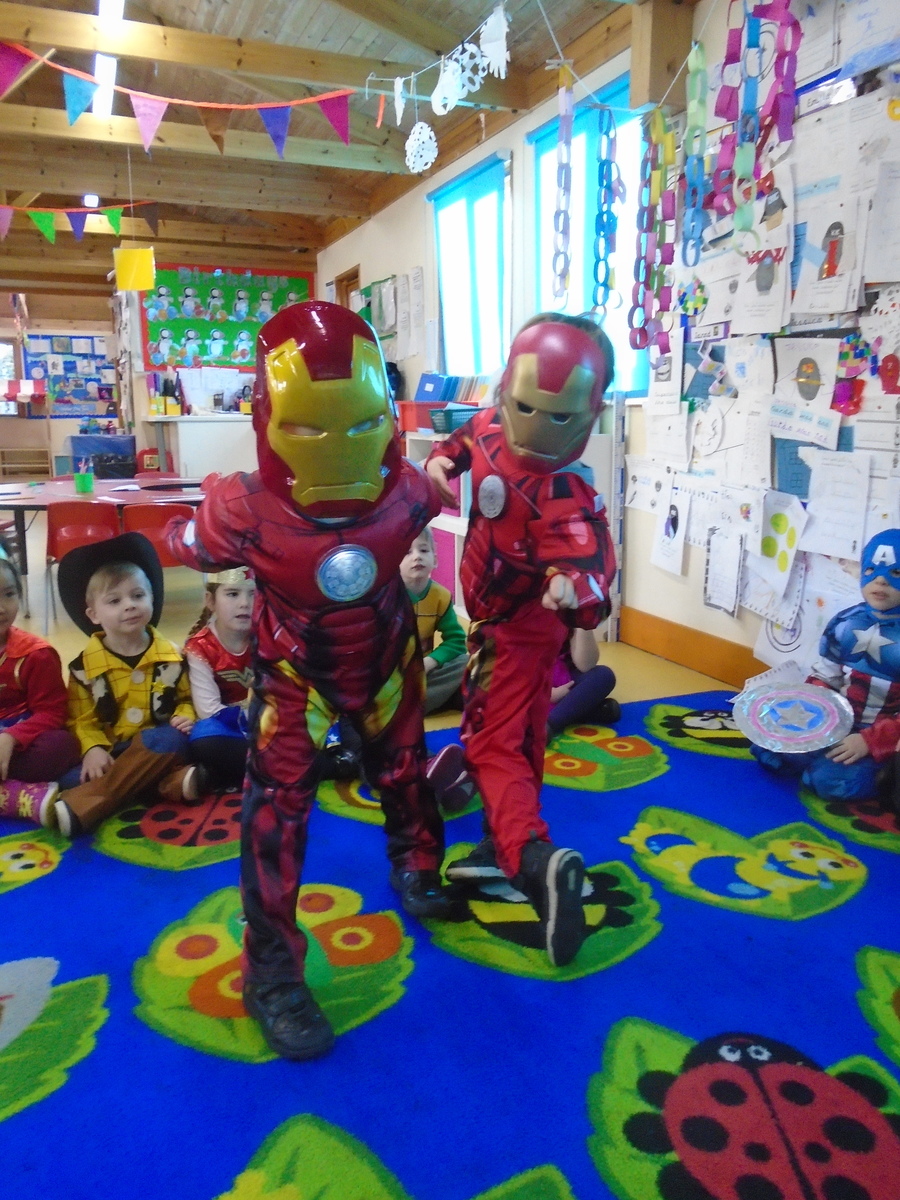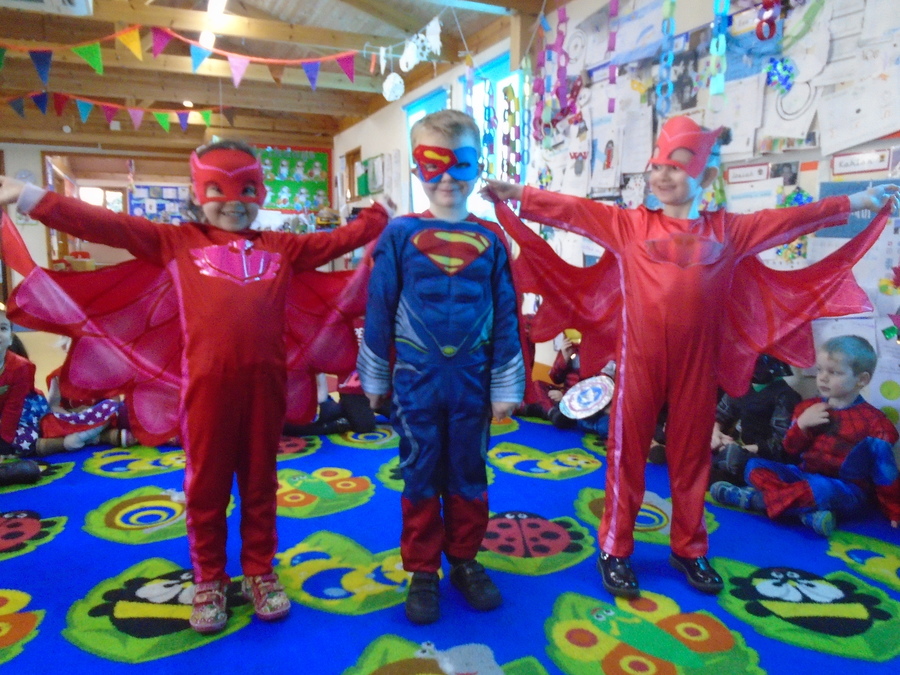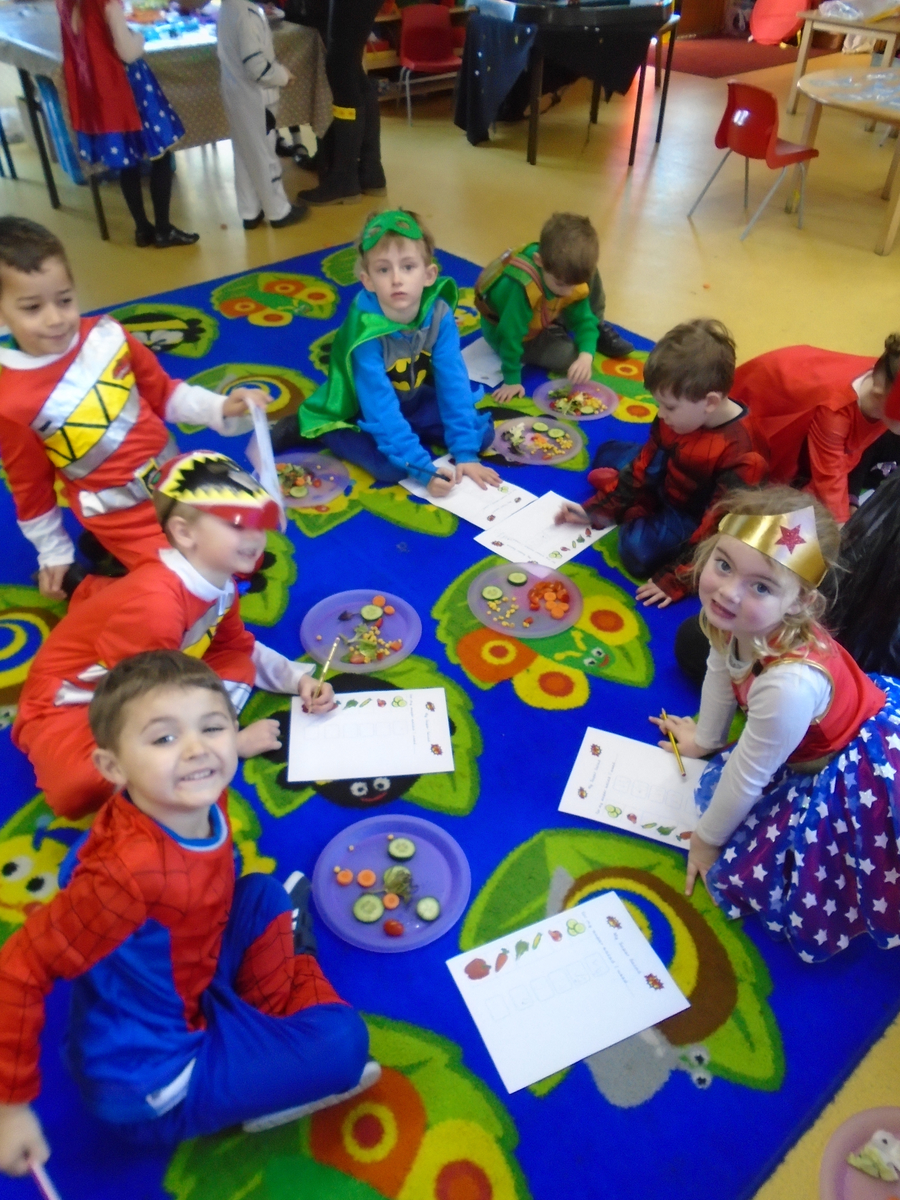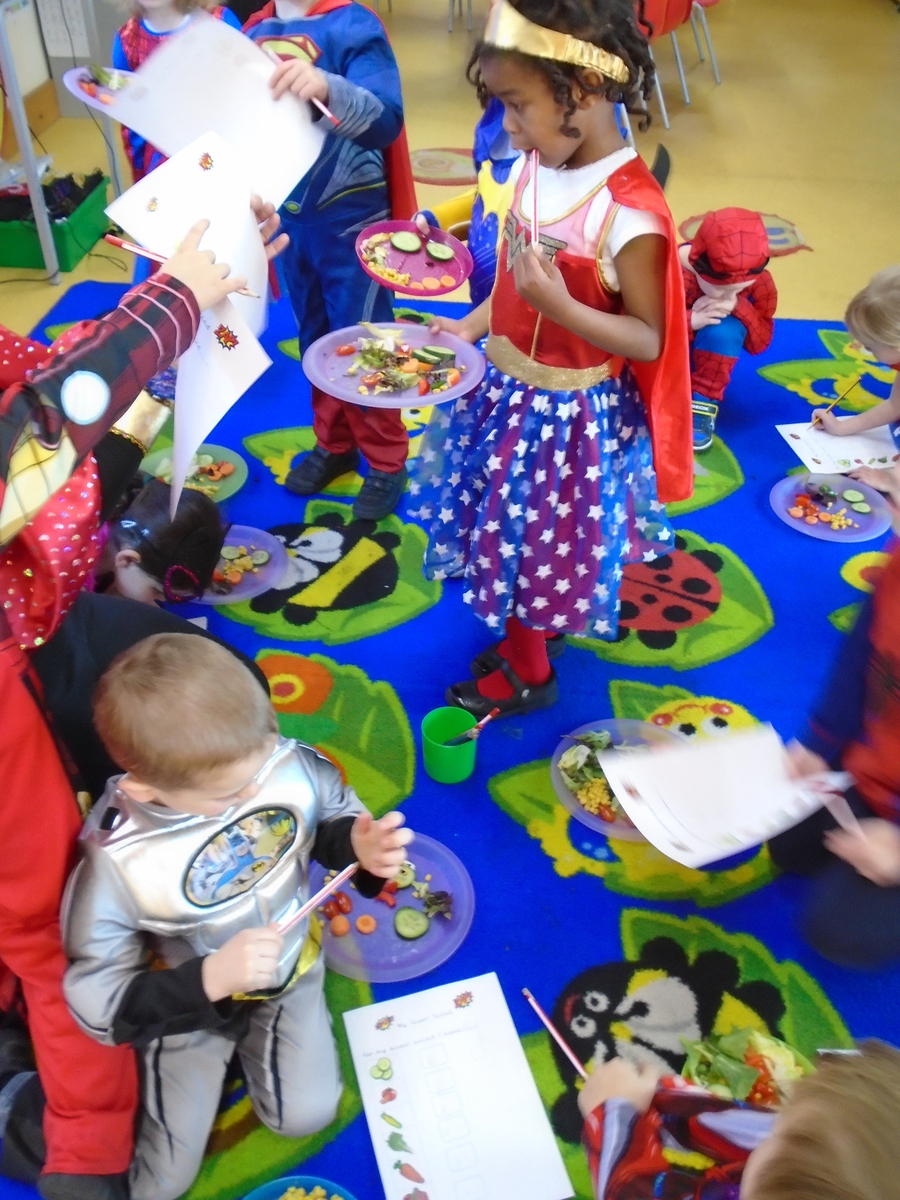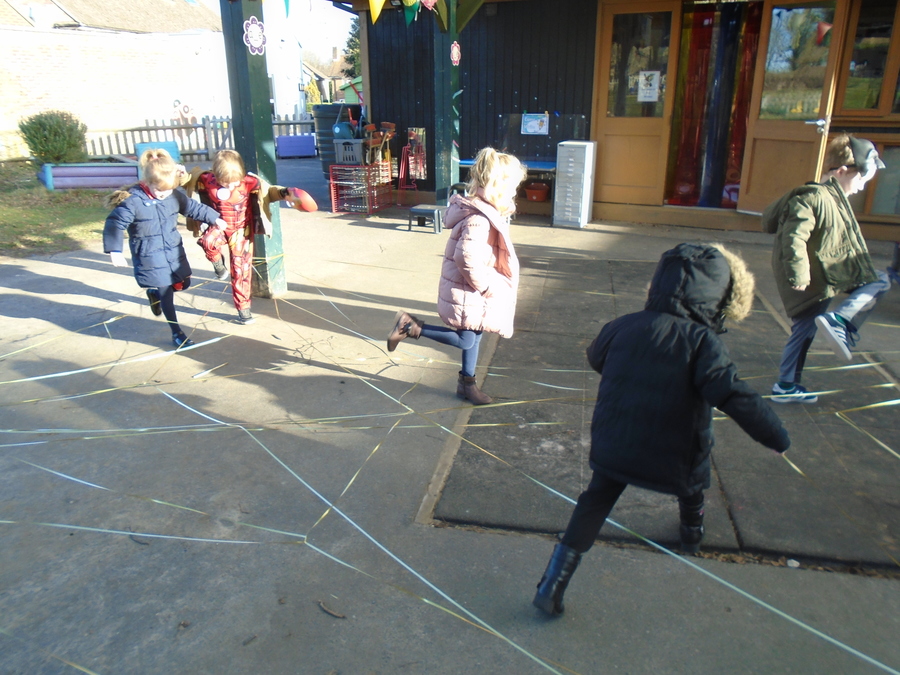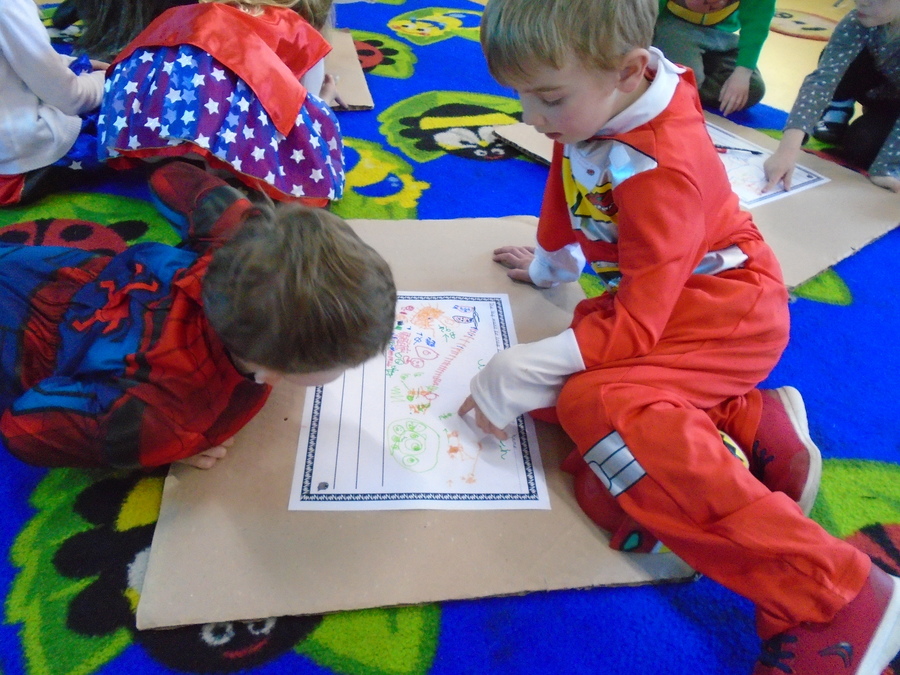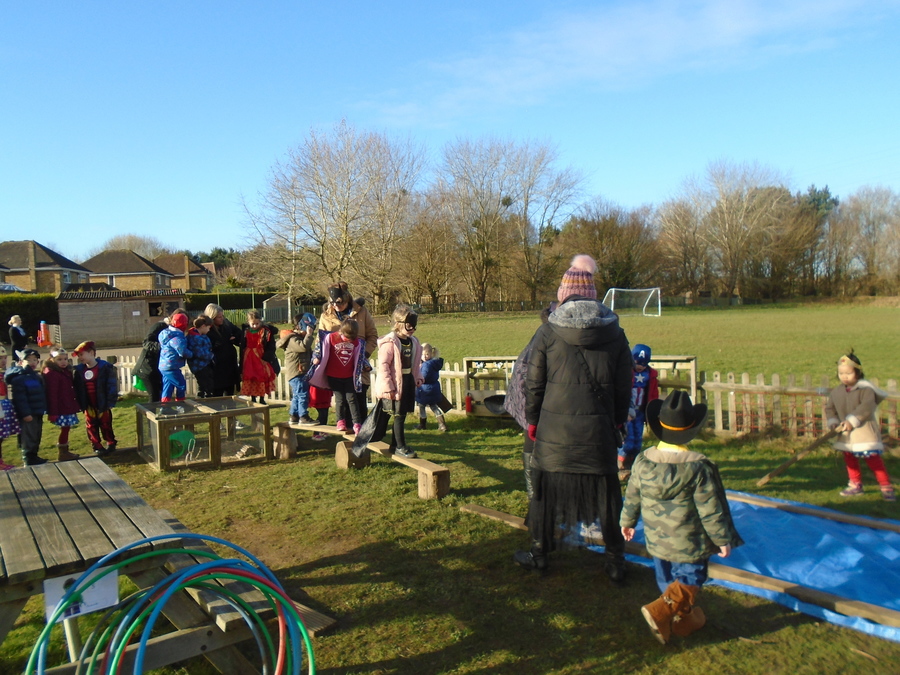 Summer Term - April 2018
We've had a very exciting start back to the new Summer term. We have begun a 2 week study of Dinosaurs! The children are enjoying exploring the exhibits in our Natural History Museum, using the magnifying glasses and lots of fantastic language to compare and discuss the objects. Outside, Mr Worley has done more work in our Mud Kitchen to create a more stable enclosure and the children are loving the new floor. The new dinosaur topic is also inspiring lots of language in the 'Discovery', 'Create' and Writing areas, while the Maths table is encouraging the children to think about the concept of time and the vocabulary we use to measure it.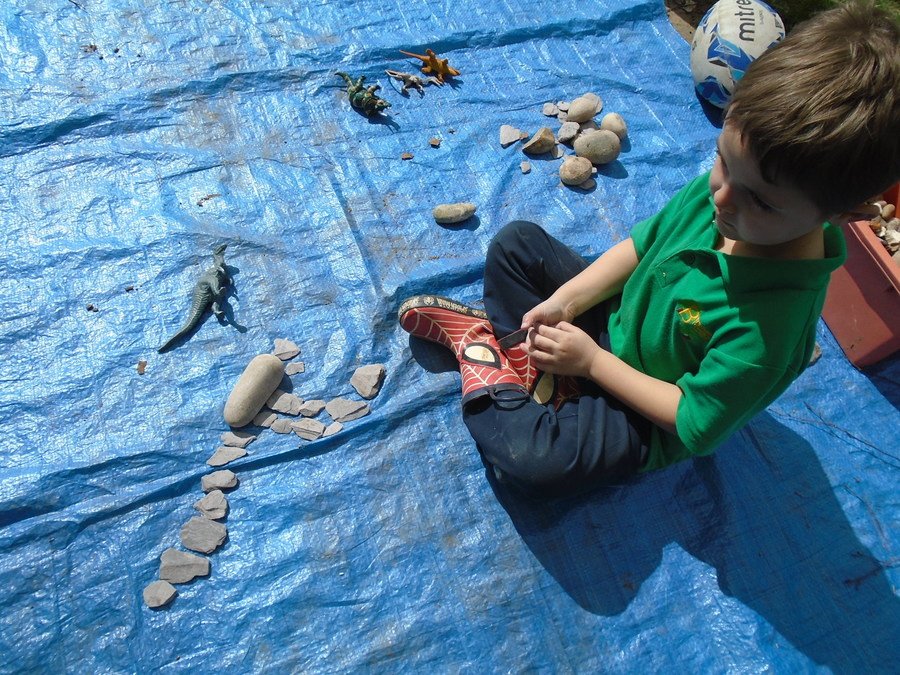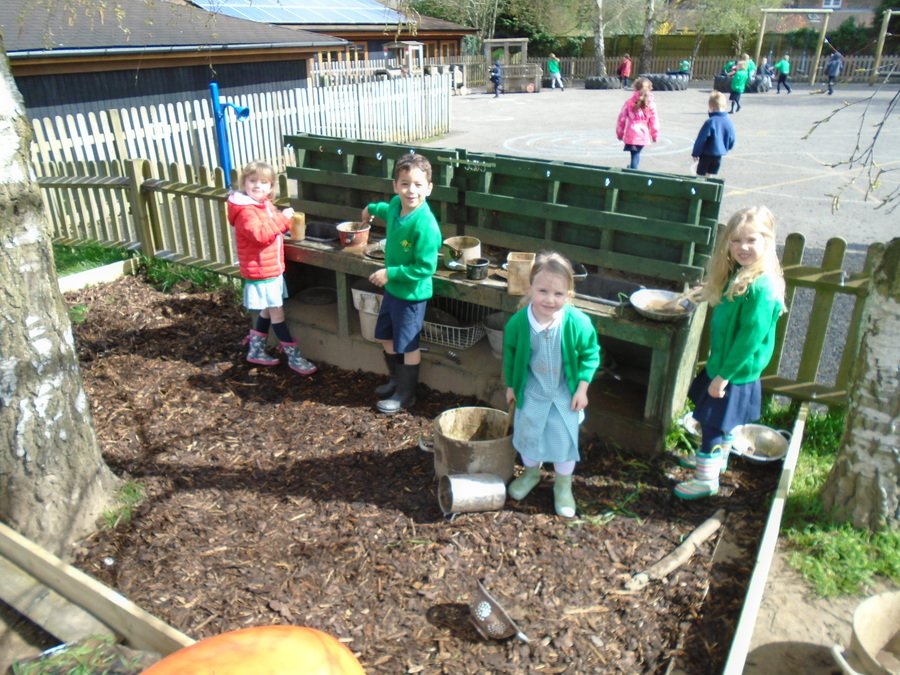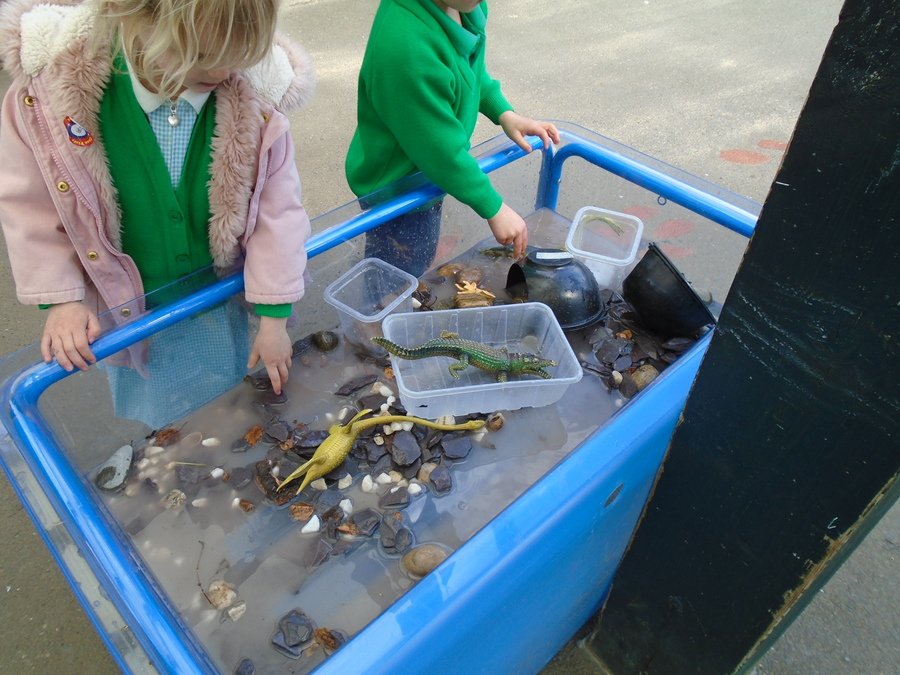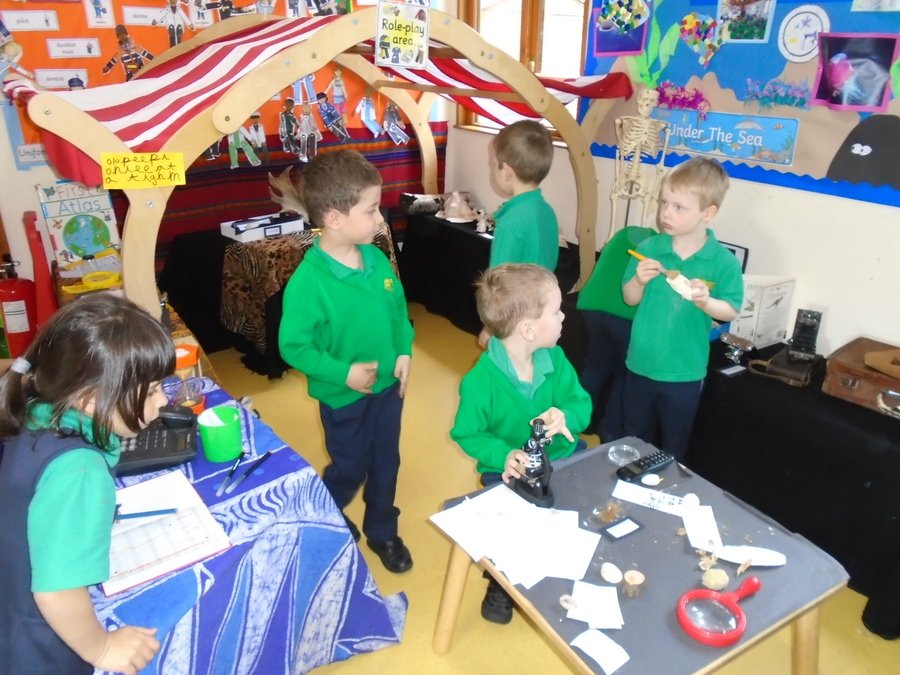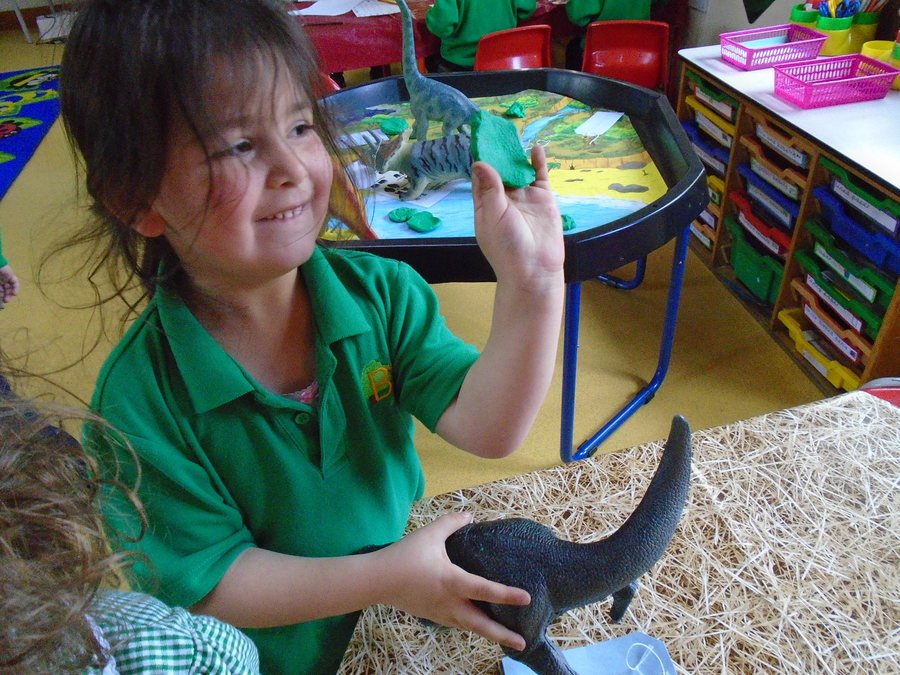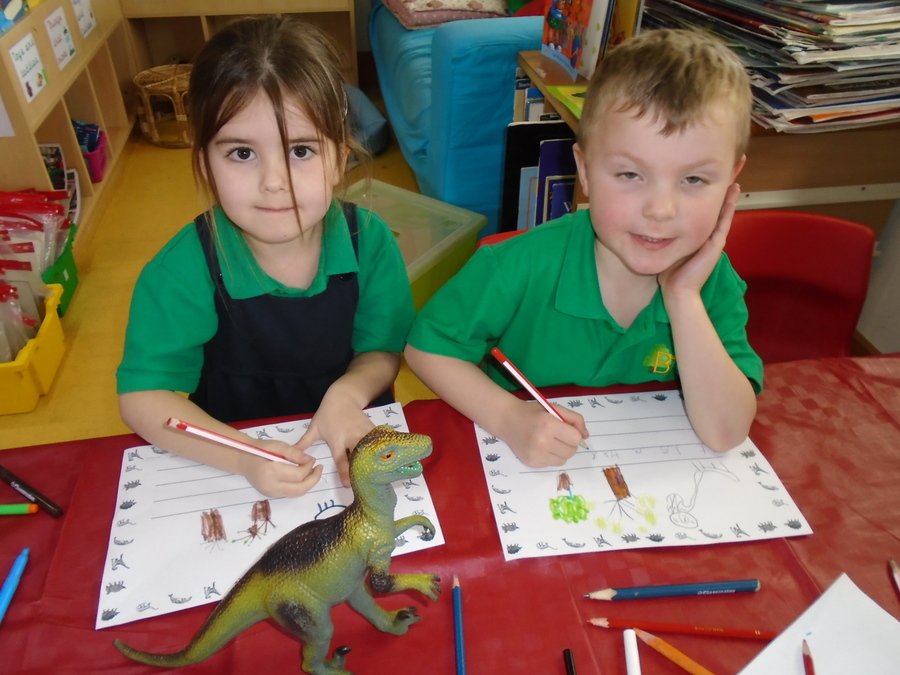 Welcome to the Wrens and Puffins!