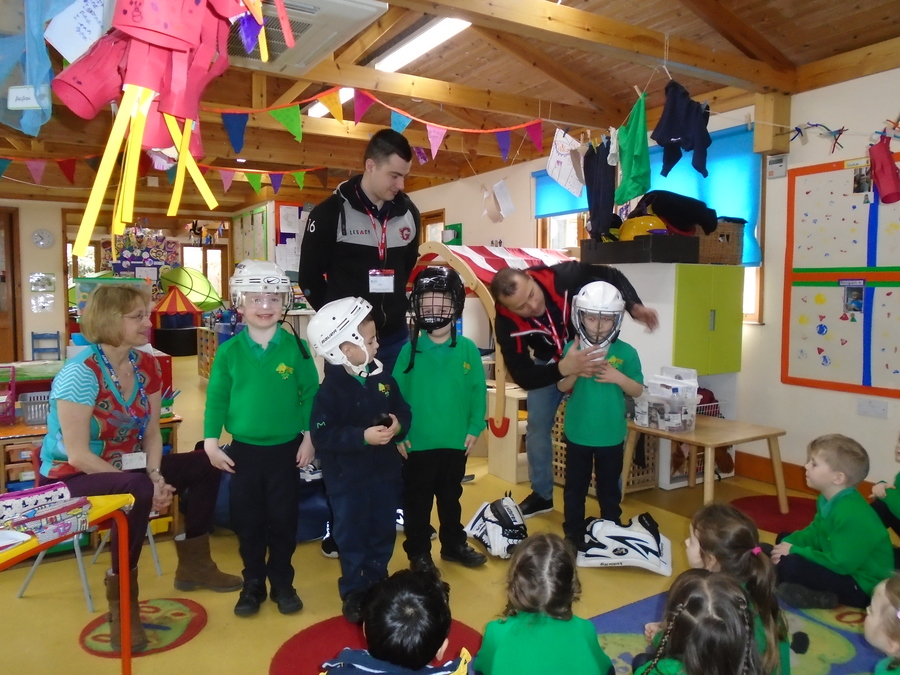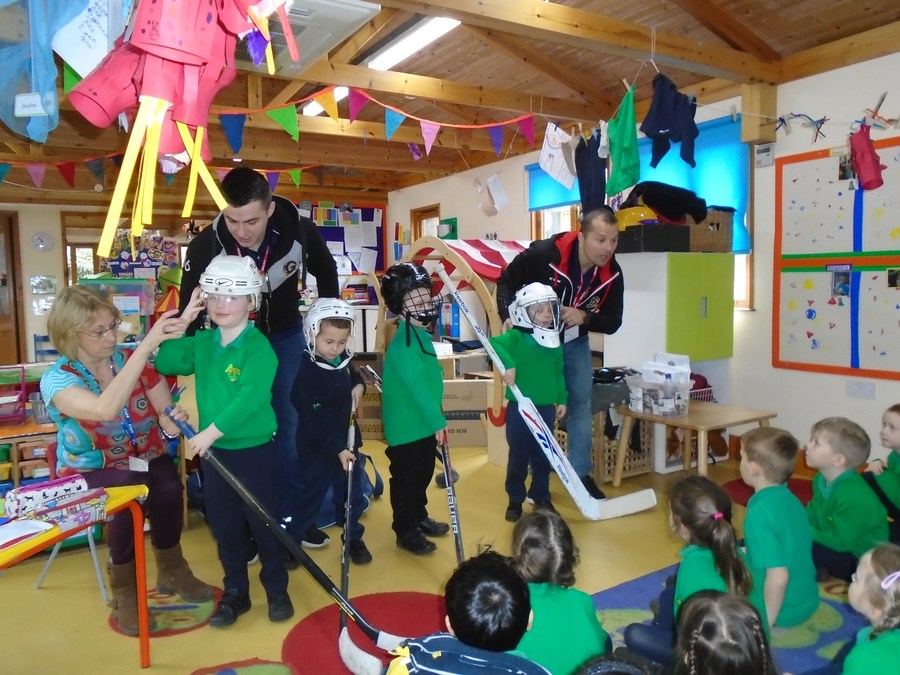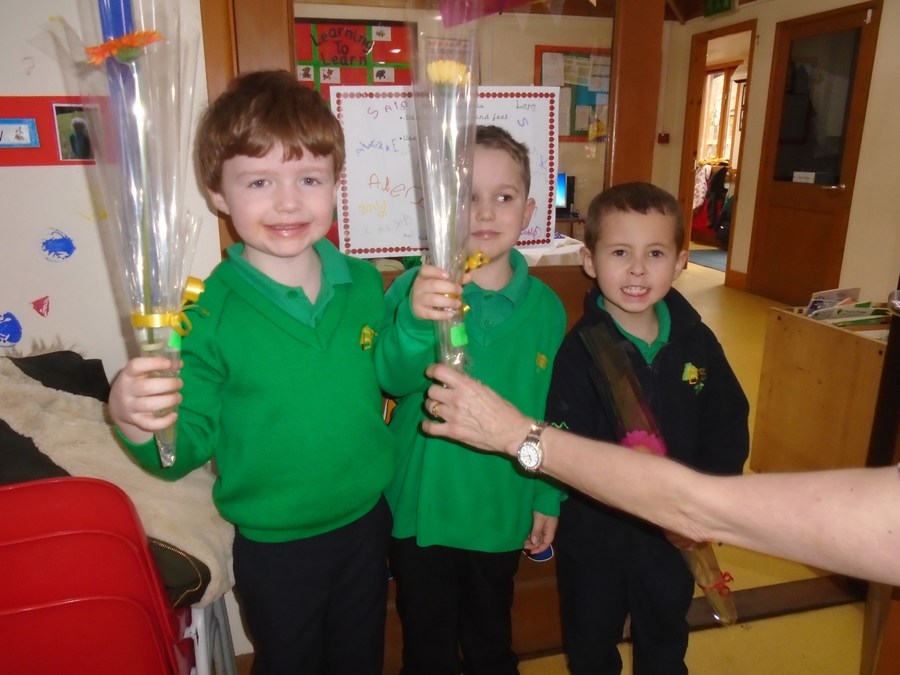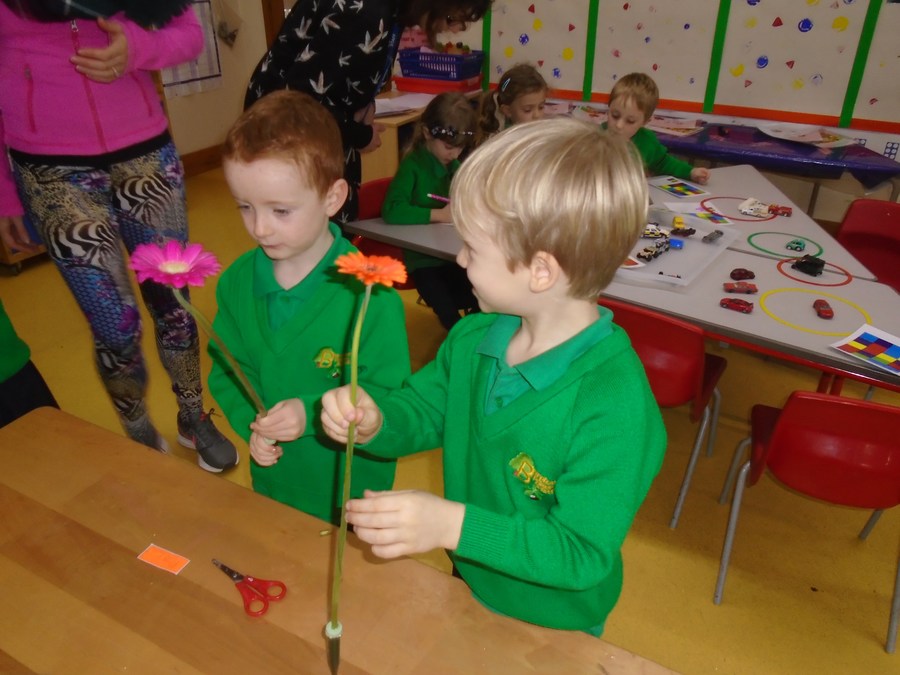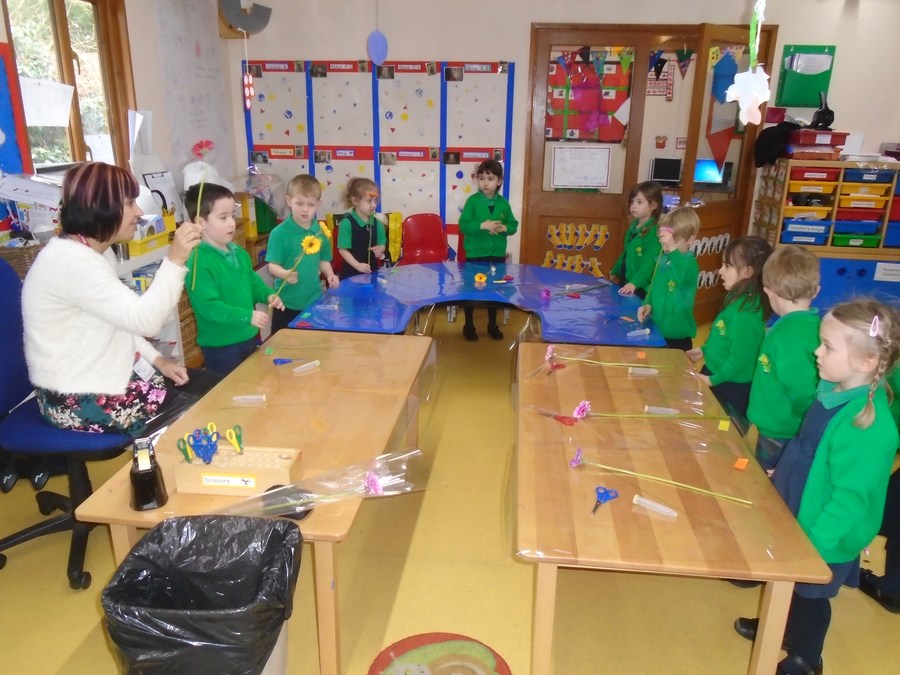 22nd February 2017
'Have A Go' week! The children have been very busy taking part in lots of different and exciting new activities. They have been brave like Bonkers and worked with year 3 designing sweets. In the hall we have kept on going like Patrick the tortoise and learnt how to spin plates. juggle and balance feathers on our fingers!!
Today we have had a visit from the Guildford Flames ice hockey team and we had a go at trying on their uniform, helmets pads and gloves and learning about how much they have to practice to be amazing sportspeople.
We have also been very lucky to have 3 parent helpers to share their skills in flower arranging.
What an exciting week and we are only on Wednesday, so many more things to come!!!!!!
Happy Christmas to you all!
Thank you for all of the support you have given to your child and also to the school this term. The children have settled in superbly and have learnt so much already!
Yesterday we enjoyed a very busy day with Christmas Crafts all morning- photos attached – and also an exhausting Christmas party all afternoon!
The children have given us lots of ideas for topics for January so we are busy planning activities to accommodate all their interests and questions…a variety of areas such as Princesses and Dragons, Space and Diggers…..
We wish you all a very peaceful holiday!
All of the Reception Team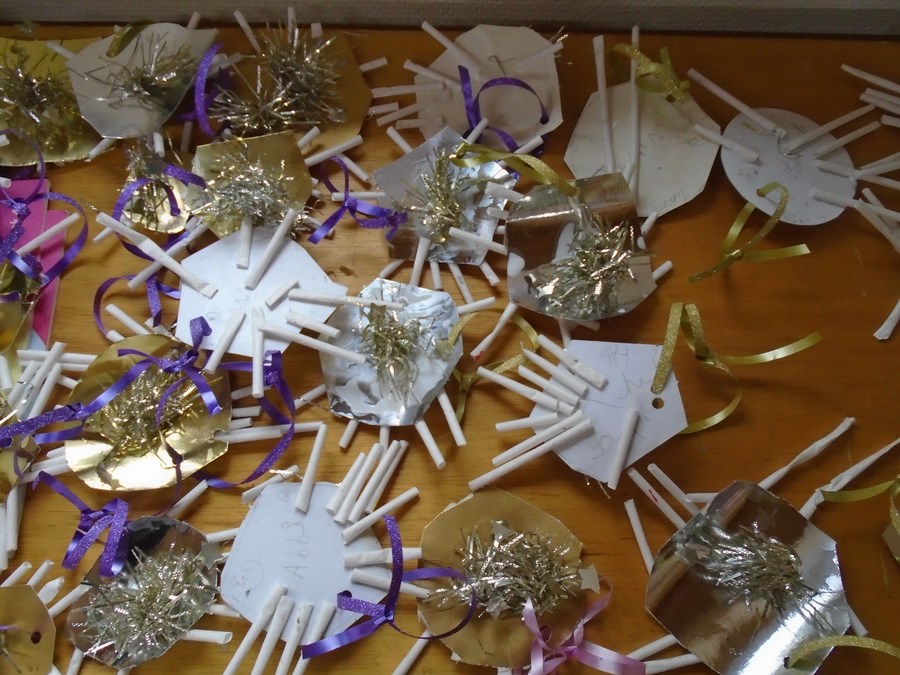 Dec 5th
We are in full Christmas mode now!
We are spending our days making our classroom look festive and jolly! In between our rehearsals for next week's production of 'Busy Busy Bethlehem' we are making decorations for our tree and our walls. We're also looking forward to welcoming you to our Proud Board View on Wednesday afternoon at 3pm.
Nov 28th 2016
It's beginning to look a lot like Christmas…..
This week we are very excited to be able to begin our Christmas countdown! Everyone has been involved in making a picture for the calendar and we can't wait to see which picture is behind each number!
Although we have been singing our show songs for a little while, we are beginning in earnest with our practices this week. At the end of the week we shall be sending home a note that gives any information about costumes. It may also include your child's lines for them to get in some extra practice.
Many thanks for your support!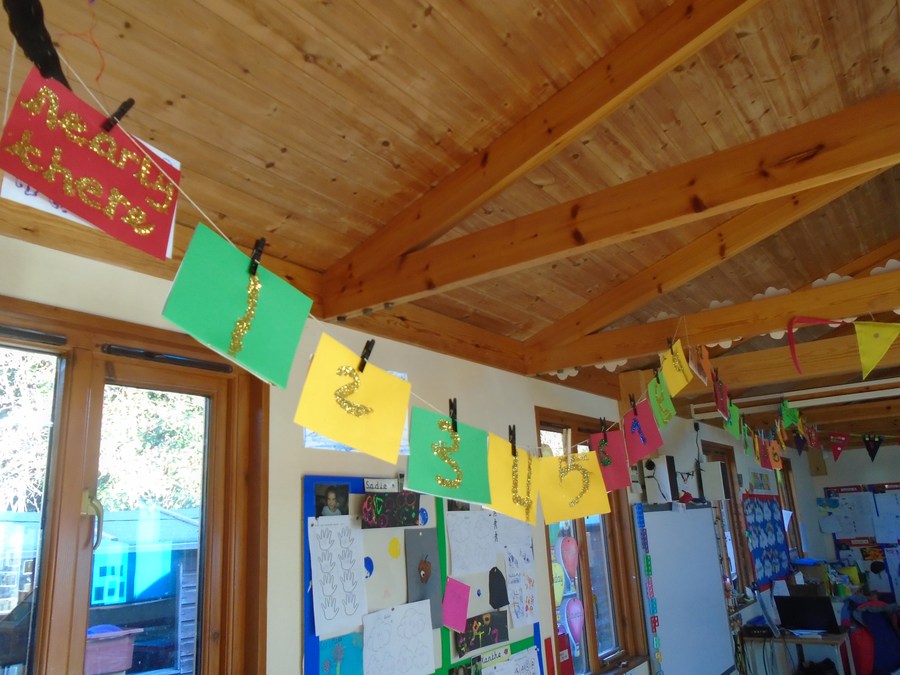 Nov 21st
Last week we spent lots of time thinking about how we use 'water'. We looked at how ice changes back to water, but also how things change when we add water. We had a great time making jelly!
As we were also thinking about 'Colour', our Big Draw session gave us the chance to think about the colours of the world. After reading Christina Rosetti's poem and brainstorming lots of pictures of our colourful world, we wrote our own class poem together.
We hope you enjoy it!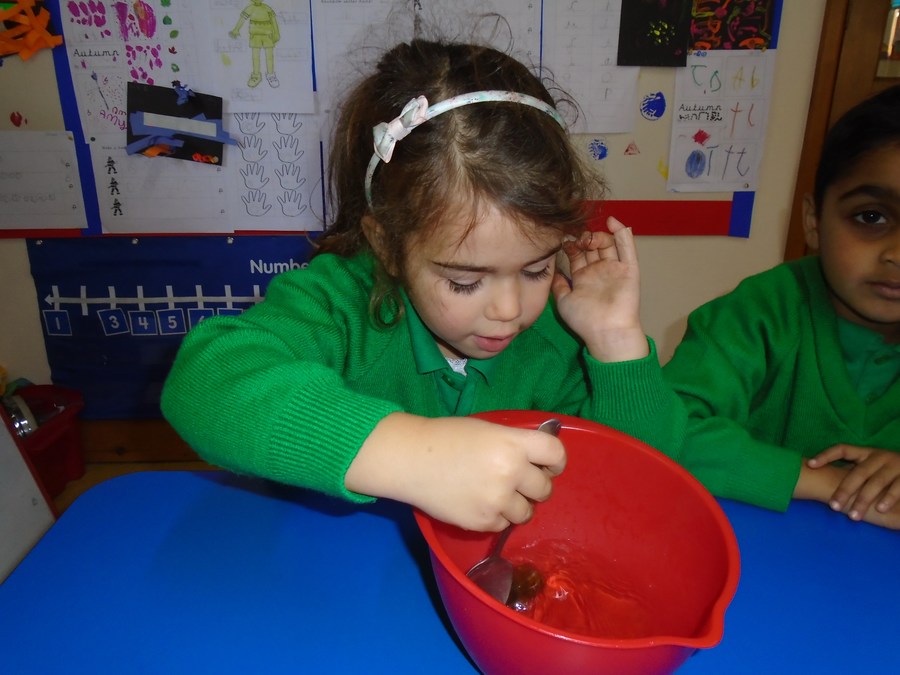 Nov 14th 2016
Last week we had a great time celebrating the season of Autumn. On our walk around the school we found so many different colours of leaves- our job was then to sort them, to measure them, to paint or rub them, to make strange little creatures with them…. 100 things to do with autumn leaves!
We also had a hunt around our playground hunting for the woodland animals. Please watch the attached ppt to see where we found them. We then made our own story map to show the order in which we found them.
This week our learning is centred around the topic of 'water'. Why not go around your own home looking for the uses of water in your family?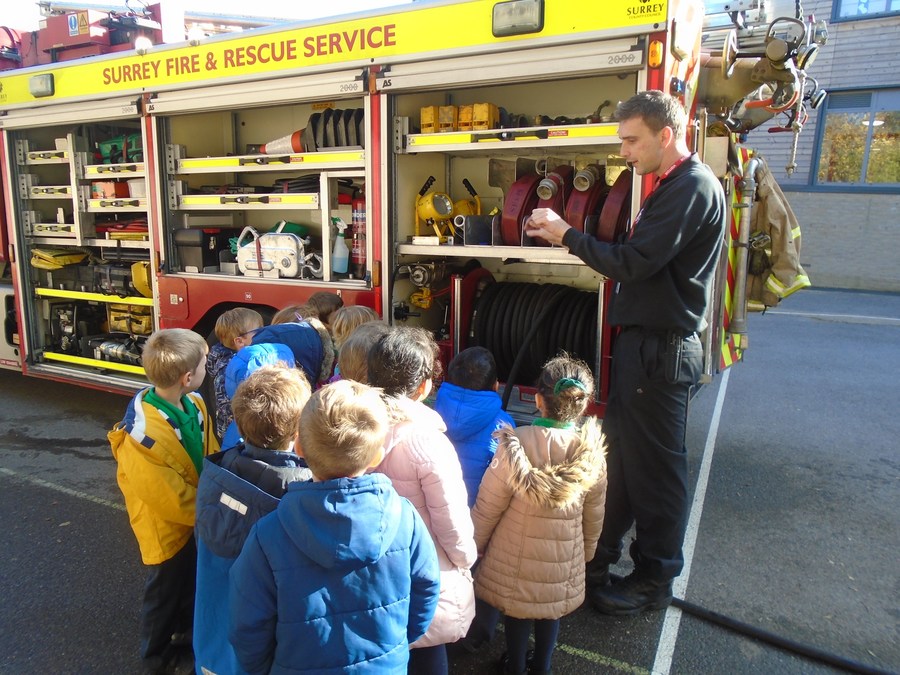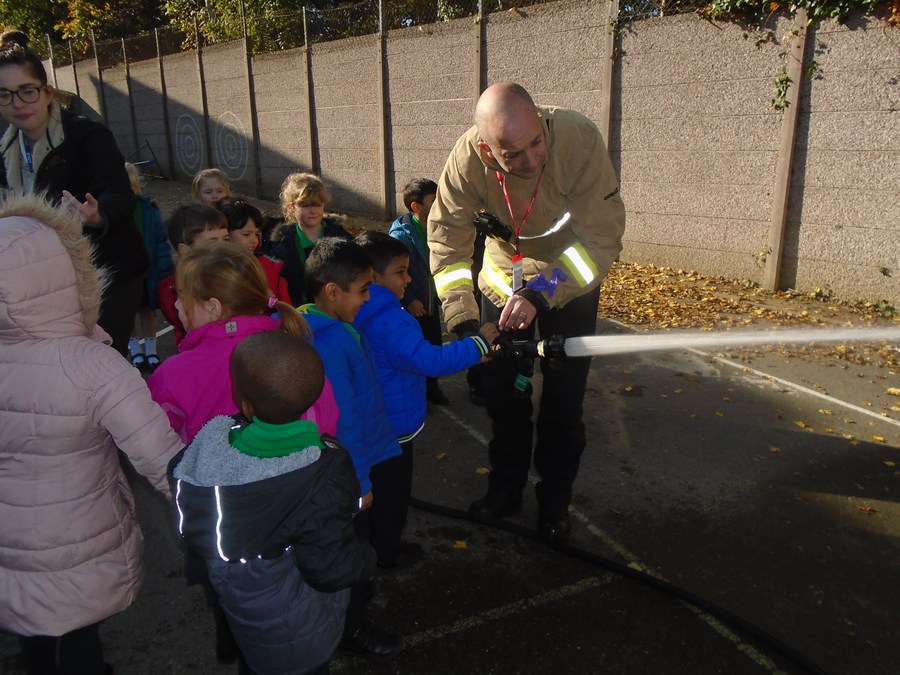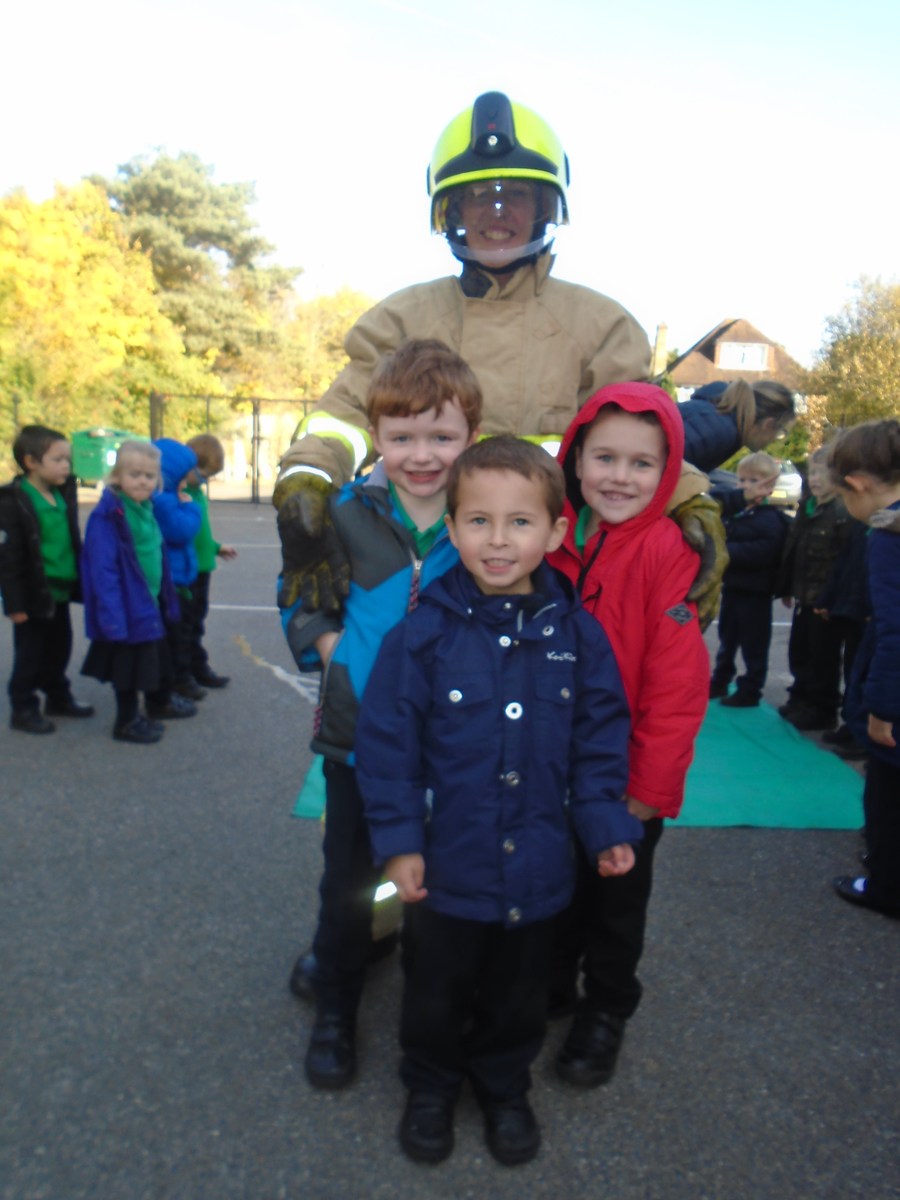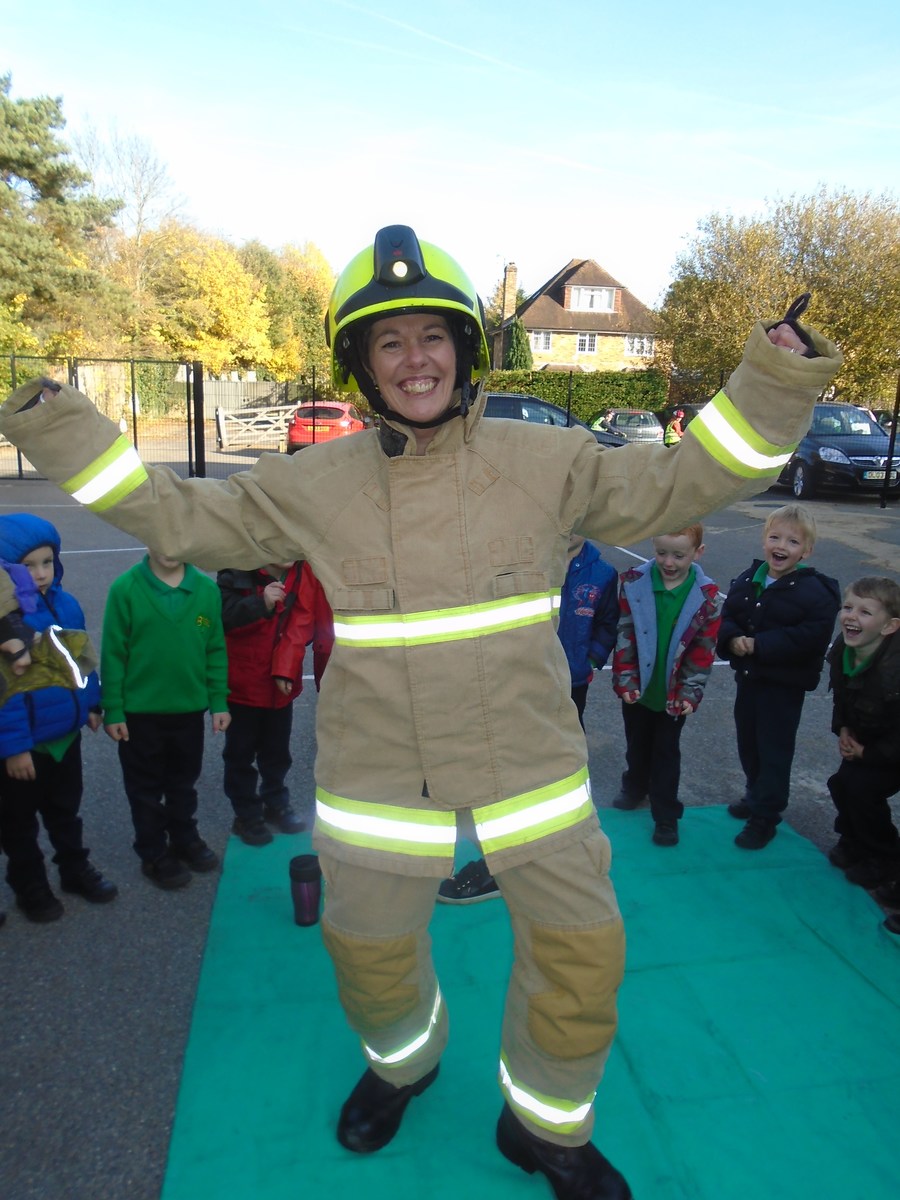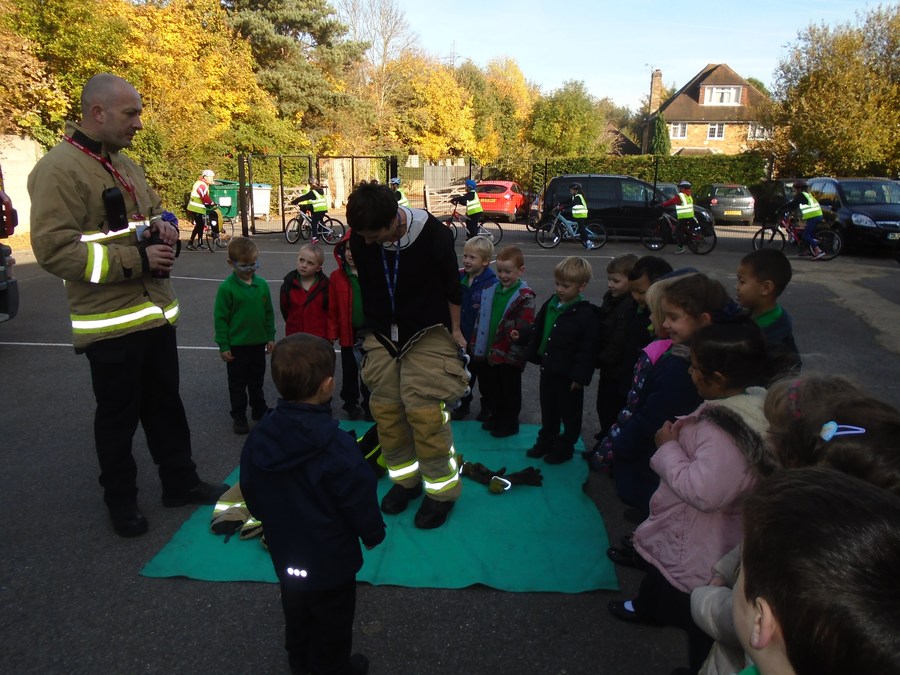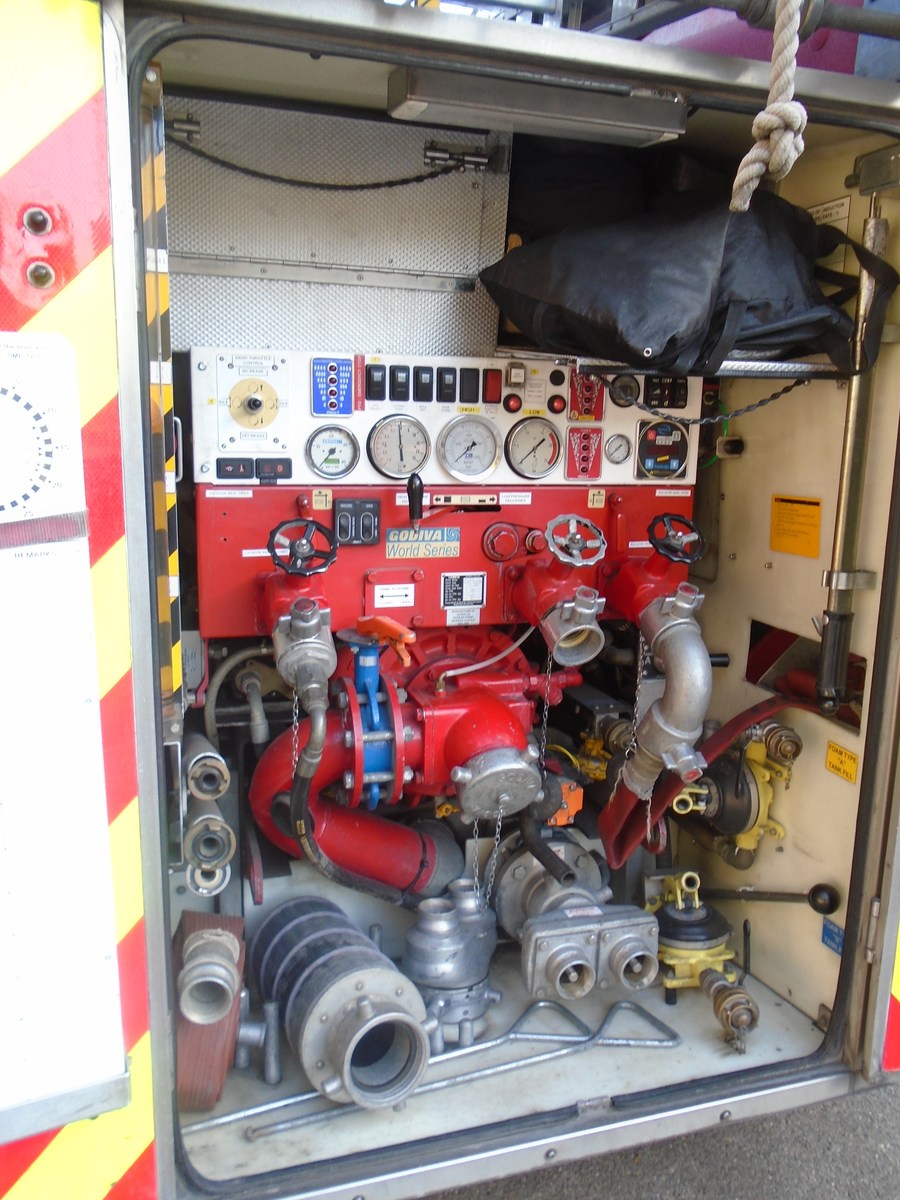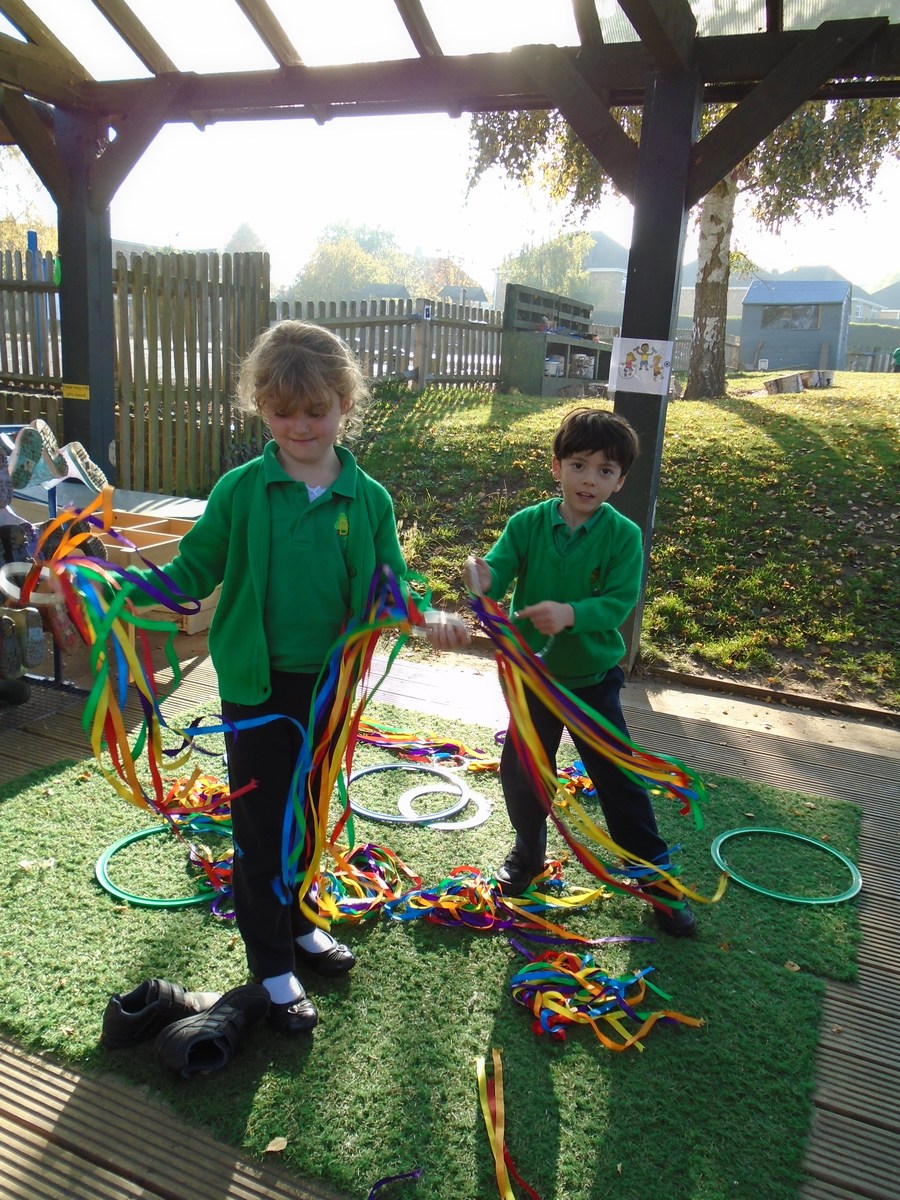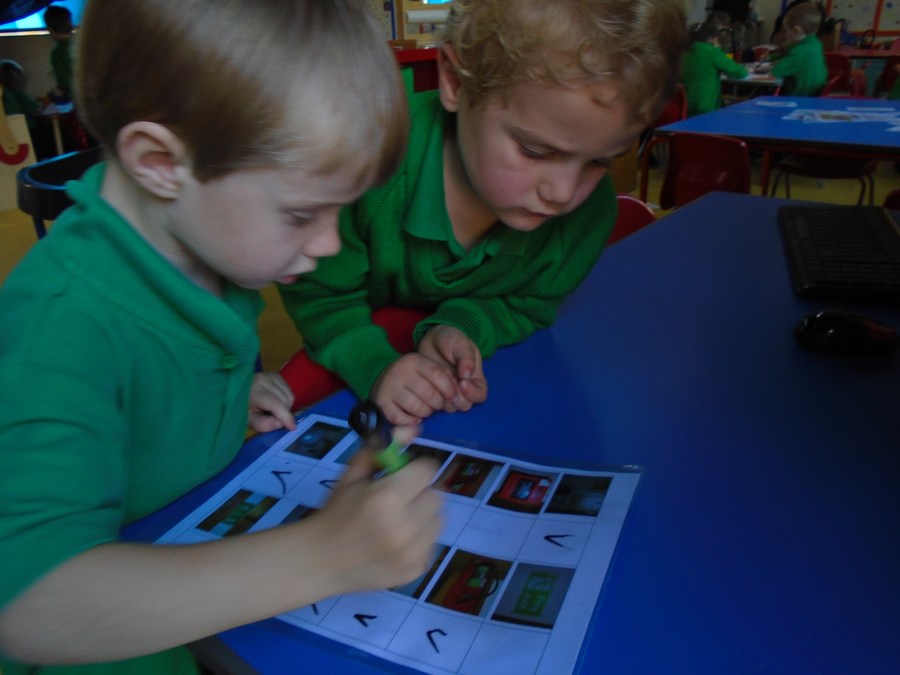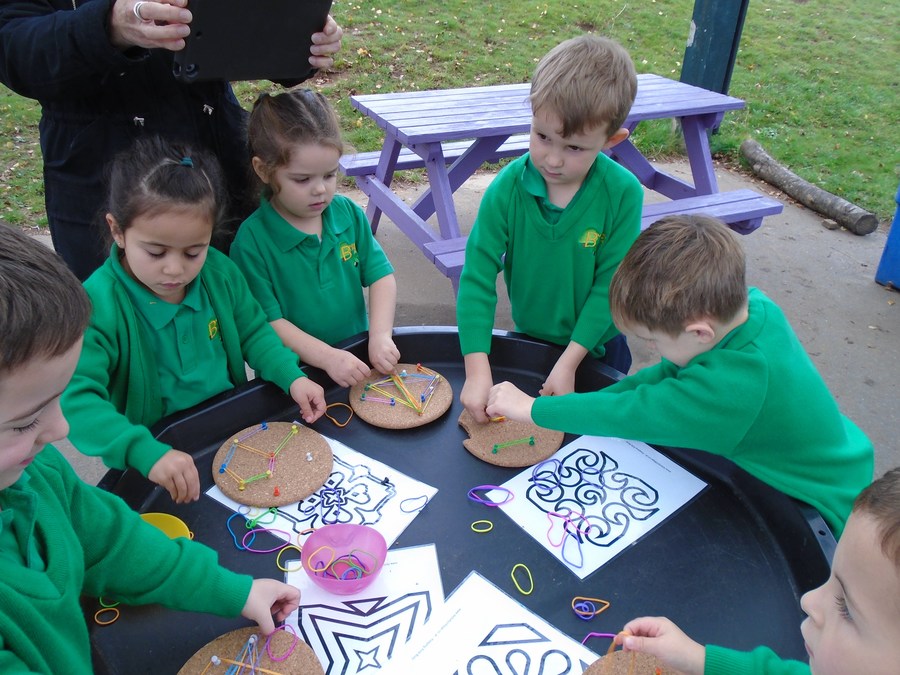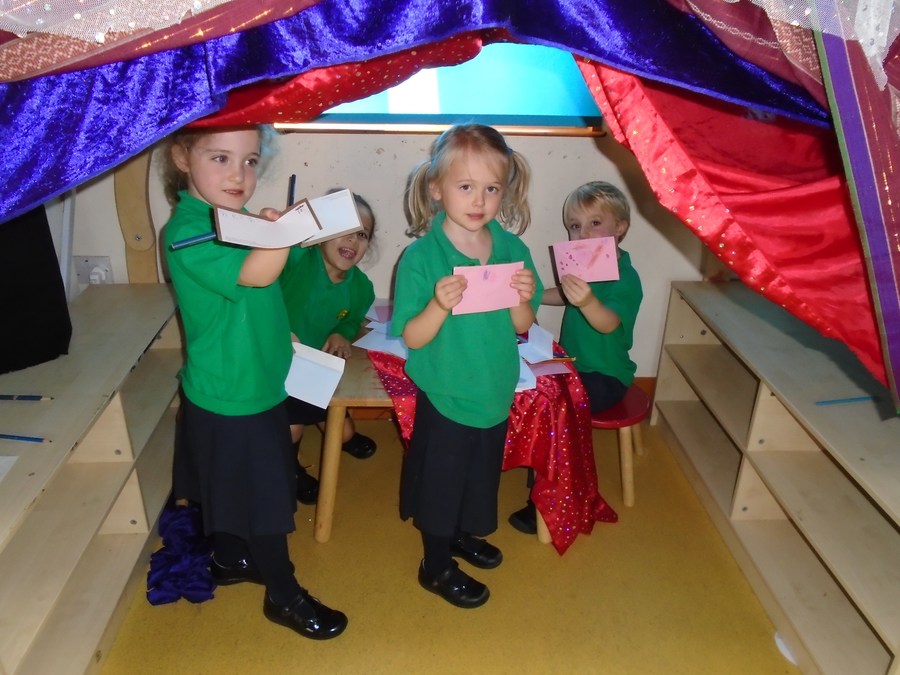 31st October 2016
We hope everyone is very well rested after the half term holiday.
This week we are learning about Diwali and Fireworks. We're looking forward to Vasu's mum visiting us on Wednesday to find out more about how his family celebrated Diwali. On Tuesday, the Fire Brigade will be visiting us to talk to us about fire safety before Bonfire Night. Come back and look at the photos next week to see the fun we'll have!
.
17th October 2016
Last weeks topic was all about Jack and the Beanstalk.
Wrens and Puffins tried a lot of different activities last week. In their Maths they learnt how to measure Jack's beanstalk by using little beanstalks. We then asked them what other things they could use to measure the beanstalk.
In writing this week they created their own story book of Jack and the Beanstalk. They tried to use their sounds and words. We encouraged them to draw a picture.
There were lots of other activities to have a go at including drawing round a template of a leaf then painting it and cutting it out, pretending in role play that they were at a market buying and selling different things and much more. A particular favourite was feeling and smelling a variety of beans including baked beans which they really enjoyed.
This week our topic is Harvest Time.
10th October 2016
The Puffins and wrens really enjoyed last week which was all to do with Goldilocks.
In their writing corner they enjoyed having a go at writing a letter to the three bears pretending they were Goldilocks and saying sorry to them.
They all had a good time exploring outside to see if they could hunt for the bears bowls, chairs and pots.
Other activities they tried included making a collage of a bear, playing in the role play pretending to be the three bears, sorting and ordering three or four sizes of bears and much more.
This week we are learning about Jack and the beanstalk so more exciting things to come!
Welcome to the Wrens and Puffins!
Sept 26th
Today sees the start of our first whole week at school. It also sees us learning about the story of the Gingerbread Man.
We began with a PE lesson which meant that we had to get changed –all 63 of us!!
Look how neatly we left all our clothes!
We look forward to seeing you at our Reading Meeting later today at 2:30pm in the Wrens Classroom. All the Powerpoints are below for your reference.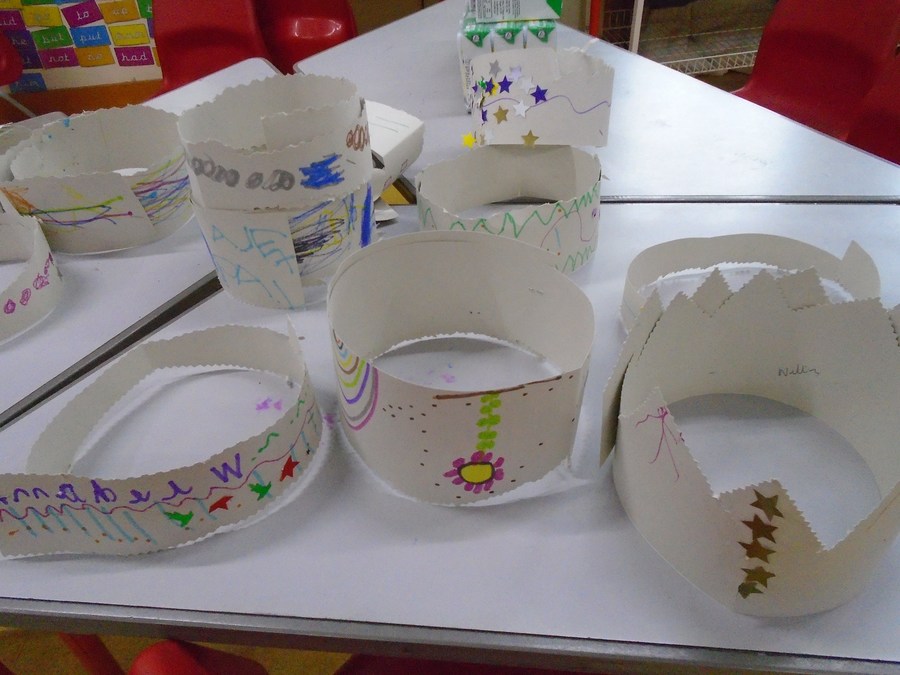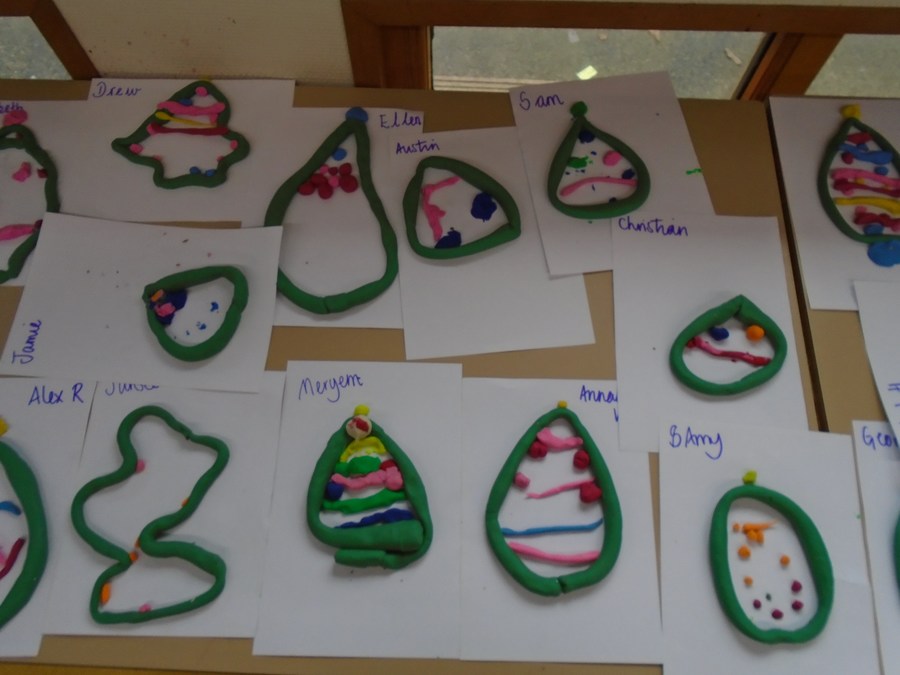 Rainbow Poem –By the Wrens
What is red?
Our heart and our lips
A red sun our chairs
What is orange?
A campfire and a tiger
A Halloween pumpkin
What is yellow?
The sun in the sky
A school bus and a yellow sock
What is green?
Green grass on the ground
Leaves on the trees
Beans and peas and broccoli
What is blue?
Raindrops falling down from the sky
In the swimming pool
Water down in the sea
What is purple Flowers outside
Purple team in our school.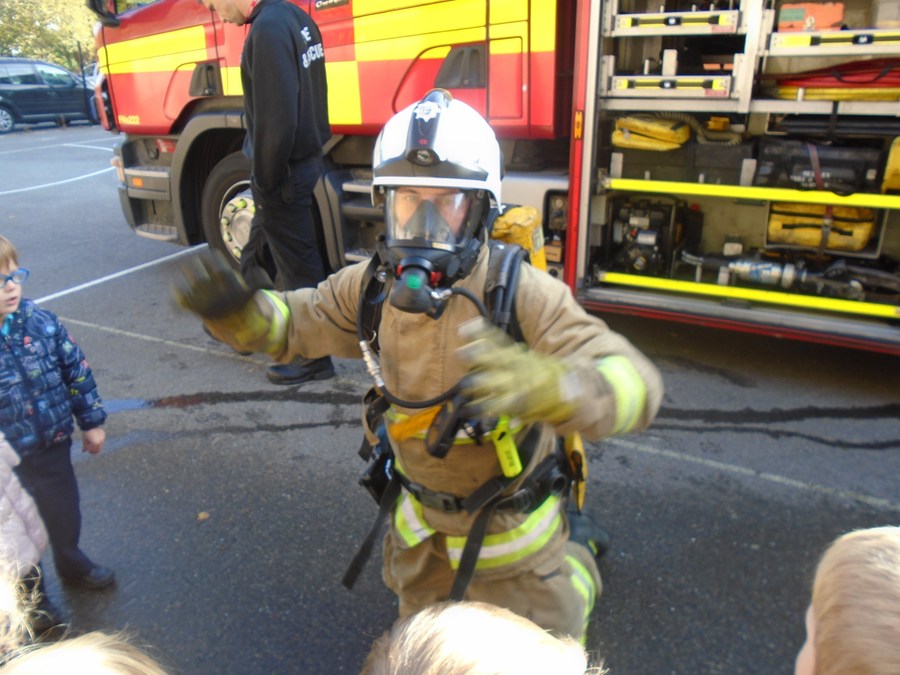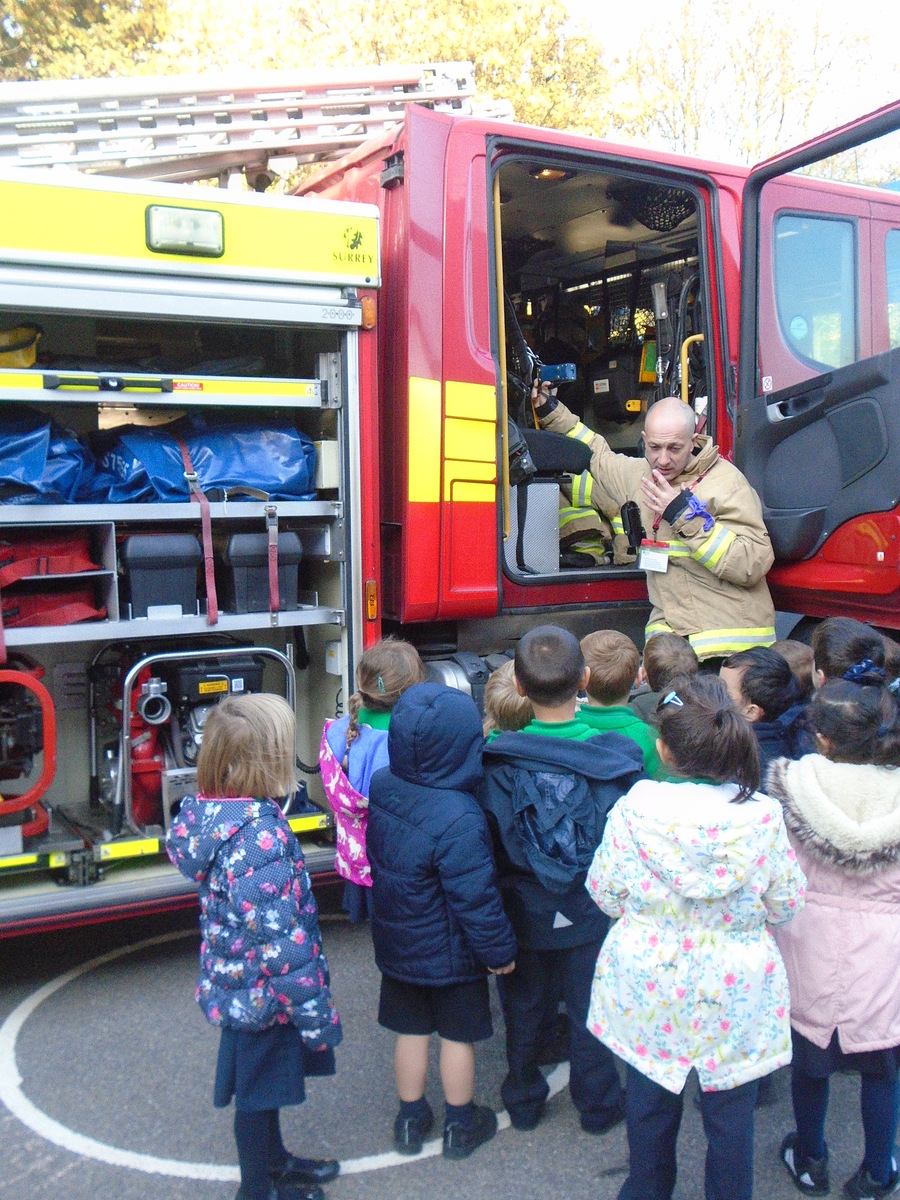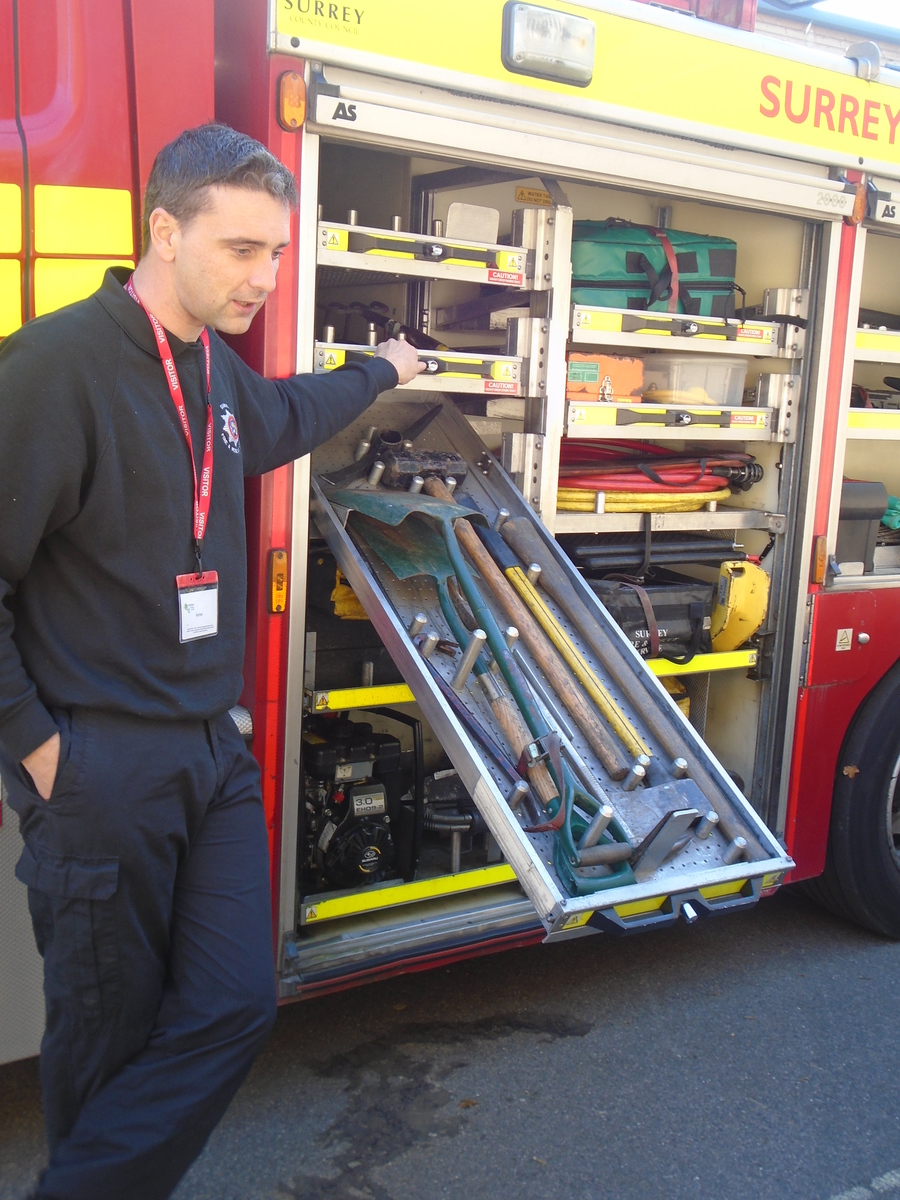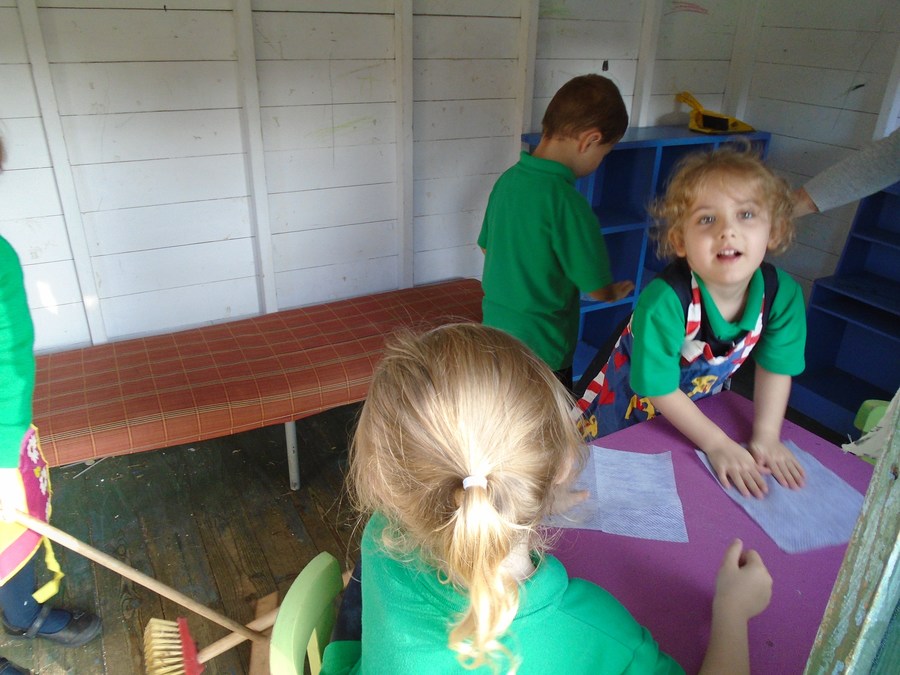 Nov 7th
Wow what a week –
On Wednesday we had a visit from the Fire Brigade. They showed us all of the parts of the Fire Engine and we all got a chance to aim the hose on the playground!
The firemen were very impressed with all the work we had done to learn about Fire Safety. We have been hunting around our classroom for our smoke alarms, fire extinguishers and fire safety signs
On Wednesday afternoon, Mrs Gupta visited us to show us how her family had celebrated Diwali. We dressed up in special clothes and told her about all the learning we had done about the festival. Please look at our photos to see what we have been doing this week.
We have also been working hard to make sure that each week we do a 'little bit of everything, inside and outside'. We have been remembering to tick off all of the activities that we do each day on our Busy Bee charts.